Seychelles on parade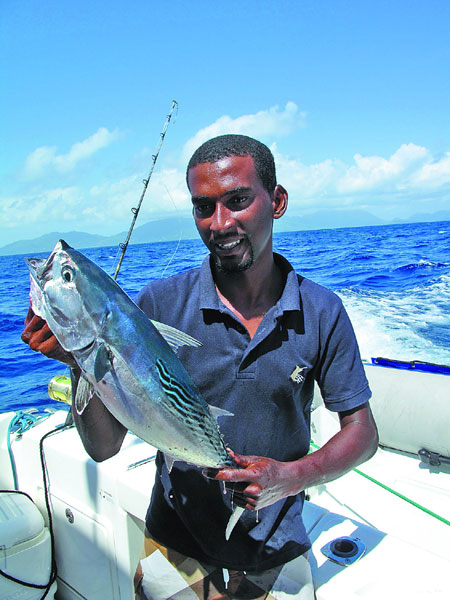 A fisherman returns from the high seas holding a big tuna.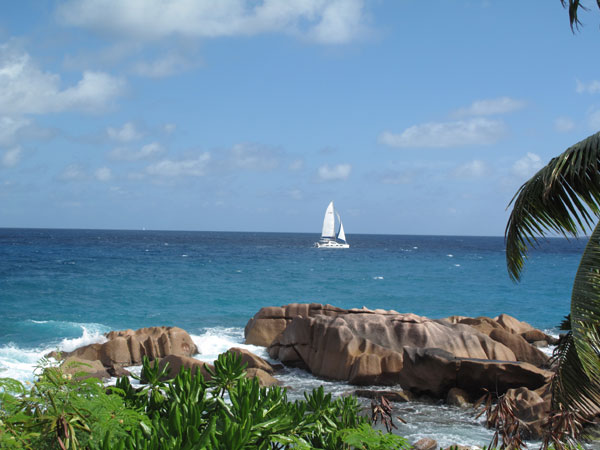 The turquoise waters are a joy for swimmers. Photos by Mu Qian / China Daily
The group of islands in the Indian Ocean has become a popular destination for Chinese tourists, Mu Qian discovers, especially when it's carnival time.
When I texted "Happy Chinese New Year from Seychelles" to a friend in China, he asked me if Seychelles was the name of the compound I live in. I explained to him that it was a country in the Indian Ocean comprising more than 100 islands, some 1,500 km east of mainland Africa. The country's population of about 86,000 is actually smaller than some compounds in Beijing.
Spring Festival in Seychelles was an enjoyable experience, especially when the Carnaval International de Victoria was kicking off on Lunar New Year's Eve.
Billed as "carnival of carnivals", the Carnaval International de Victoria is one of the most exciting events in this otherwise placid country.
People crowded the streets to watch the parade of floats representing various Seychellois organizations and countries like Mauritius, Brazil, United Kingdom and China.
The carnival showcases Seychelles as a melting pot of cultures.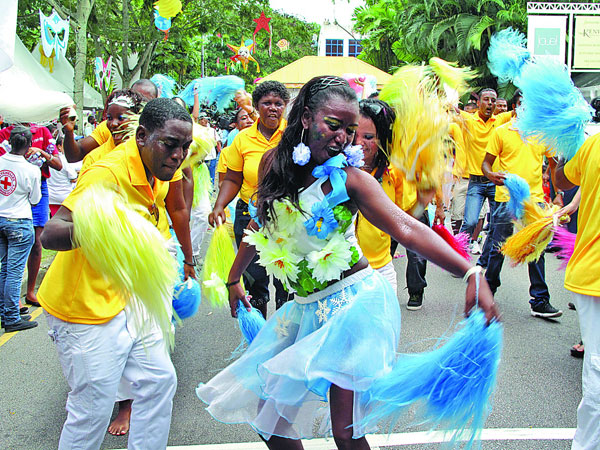 The Carnaval International de Victoria showcases Seychelles as a melting pot of cultures.
The majority of Seychellois are Creole people, principally of African and Malagasy origin. However, Seychellois also includes a mix of French, British, Indian and Chinese origins. James Mancham, the first president of Seychelles, from 1976 to 1977, is a descendant of a Chinese immigrant grandfather.
We actually bumped into Mancham as we strolled along the streets of Victoria, capital of Seychelles. It was no big surprise in this town, which is one of the smallest capital cities in the world. Mancham was happy to learn that we came from China and wished us a happy Chinese New Year.
Seychelles is no longer a strange destination to savvy Chinese travelers, especially those who have traveled in Southeast Asia and want to explore further in the Indian Ocean.
On the Emirates flight we took from Dubai to Seychelles, most of the passengers were Chinese, on their Spring Festival vacation. Chinese guests also dominated the Constance Ephelia Resort where we stayed.