Horse caravan, a scene soon to disappear
A community in Naqi village, Guangxi Zhuang autonomous region, has been using an ancient form of transportation for years, and they are still using it today.
Several pairs of one man and one horse make up a horse caravan. It's a scene that may soon disappear.
Each day, the caravan transports bundles of wood and turpentine to communities outside of the mountains and carries steel, wires and saplings back into the mountains for infrastructure. Each person with a horse can make 60 to 70 yuan ($9.42- $10.99) per round trip, serving as a main source of income for many local villagers.
There are about 60 horses in the village.
With the development of transportation, a growing number of villagers now own cars, trucks and motorbikes. The number of local horse caravans is decreasing, and the transport volume is reducing, too.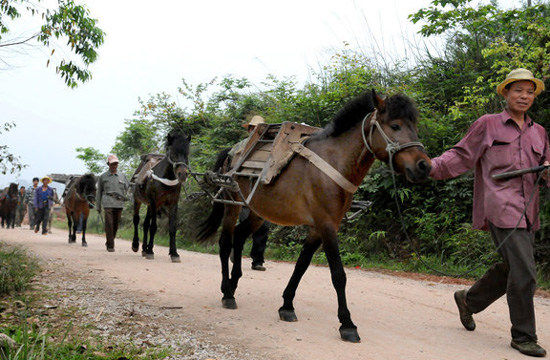 A horse caravan marches on a mountain path in Naqi village, Guangxi Zhuang autonomous region, on April 17, 2012. [Photo/CFP]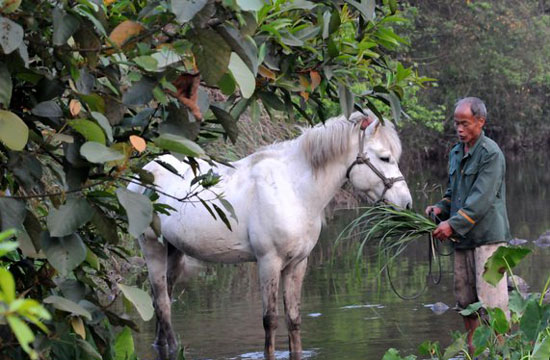 Wei Renkun, 62, feeds his horse in Naqi village, Guangxi Zhuang autonomous region, on April 17, 2012. [Photo/CFP]