Russia's snowboard couple medals together in Sochi
Updated: 2014-02-20 15:30:22
( Agencies)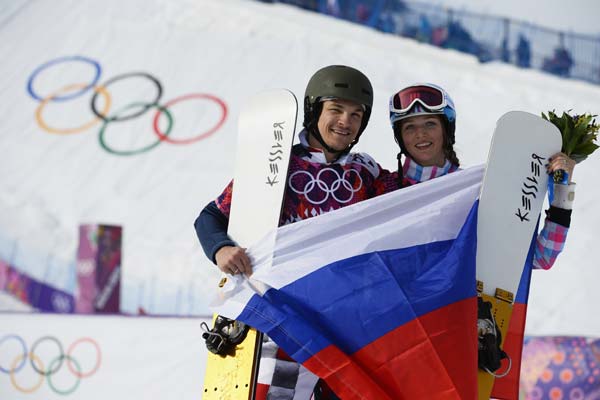 Russia's Vic Wild (L) and wife Alena Zavarzina pose with the Russian flag after the snowboard parallel giant slalom competition at the Sochi 2014 Winter Olympics in Rosa Khutor, Feb 19, 2014. [Photo/Agencies]
KRASNAYA POLYANA, Russia - Vic loves Alena. Alena loves Vic.
Russia loves them both.
The edgy world of snowboarding took on a softer side Wednesday, weaving a Hollywood-ready story about love and marriage, gold and bronze, lifelong goals fulfilled amid just a touch of political intrigue.
Vic Wild, an American native who now competes for Russia, captured the Olympic gold medal in parallel giant slalom about 15 minutes after his wife, Russia's Alena Zavarzina, won the bronze.
"For both of us to have success on the same day, it's truly incredible," Wild said. "I don't know how this happened."
It started five years ago while they were traveling in the same pack on the World Cup snowboard racing circuit. Vic, born and raised in White Salmon, Wash., competed for the United States. Alena, a native of Novosibirsk, rode for Russia.
"When I first met her, I knew something was a little different, so I was very careful with how our relationship went," Wild said. "Very, very, very careful."
Love bloomed. Zavarzina, the 2011 world champion, doesn't enjoy sharing every little detail. "I'll tell them when I'm old, in my memoir," she said.
Meanwhile, parallel giant slalom - essentially Alpine racing on a snowboard - was going nowhere in America, even after its greatest moment in that country, the stirring bronze-medal victory of liver transplant survivor Chris Klug at the 2002 Salt Lake City Games.
Financial support dwindled. Wild saw where things were headed and dreamed about how great it would be to ride for Russia.
China Daily in Sochi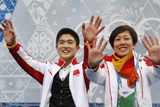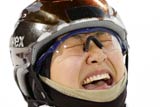 7
3
2
5
5
7
5
3
6
5
1
1
4
7
5
4
6
4