China beat US 7-4 in women's curling at Sochi
Updated: 2014-02-13 10:41:57
( Xinhua)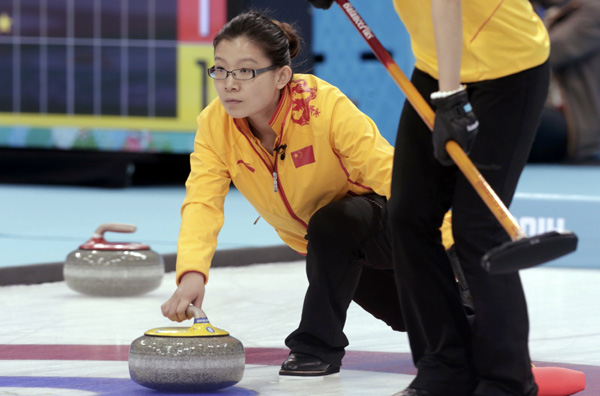 China's skip Wang Bingyu prepares to deliver a stone during their women's curling round robin game against the U.S. at the 2014 Sochi Olympics in the Ice Cube Curling Center in Sochi February 12, 2014.
  [Photo/Agencies]
SOCHI - The Chinese women's curling team beat the United States 7-4 in the round-robin here on Wednesday.x The two sides tied 3-3 after the seventh end, but in the eighth, Chinese skip Wang Bingyu made a nice draw to the four foot through a narrow port for the second point and took a first time lead of two points in the game. The United States earned one point in the ninth, but China got two in the 10th to seal the win.

"It's OK," said Marcel Rocque, coach of the Chinese team. "Some shots were threw the way we don't want to and we lost a lot of opportunities. We could have taken control earlier."

"We are still not in the best, but we will continue in our path to qualify for the play-offs," he said.
China edged the host Russia 7-5 Tuesday after losing to Canada 9-2 Monday.
In the other matches of the session, Sweden beat South Korea 7-4, Japan outplayed Russia 8-4, and Britain lost to Canana 9-6.
China Daily in Sochi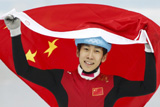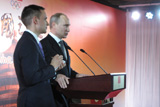 4
3
4
4
3
2
4
1
0
3
2
3
2
1
4
2
0
0