Chinese firms behind Formula E teams excited about future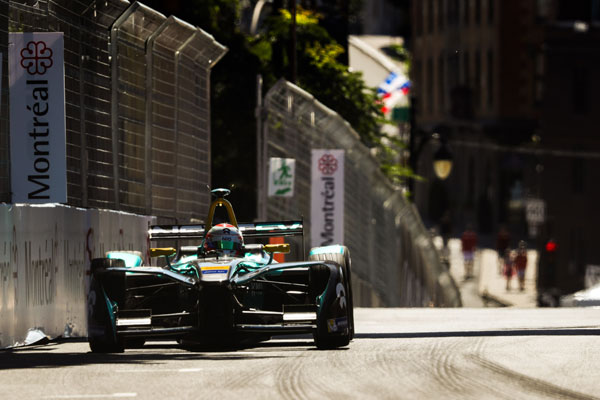 Nelson Piquet drives for NextEv at Montreal ePrix. Photo provided by FIA Formula E to China Daily
After 12 races in nine cities around the world, including the season opener in Hong Kong, the latest Formula E championship, the third annual staging of the event, wrapped up in Montreal on the weekend.
And with the dust still settling following the electrifying finale, Chinese-backed teams are already looking forward to next season and beyond.
Team China Racing, which was rebranded as NextEV NIO and which is owned by Chinese premium electric car manufacturer NIO, has decided to unveil a new car for next season.
Gerry Hughes, team principal of NextEV, did not want to give too much away, but said testing had already started.
"We did it for specific reasons on the basis that we do feel that we're behind, in terms of maturity and the overall design concept of the car," Hughes said, "Every year is a learning curve, so it's the last year of the generation-one car and battery. Some manufactures have done new elements of cars and some with new concepts for season four, with the focus ongoing into season five."
At the moment, drivers must make a mandatory pit stop halfway through the race to change to a second car.
But with fast advances in battery technology, a mid-way car change could become a thing of the past.
"We've been using two cars and, in season five, which starts in 2018,we're going to be driving one car for the same race distance and even a little bit further, so it just goes to show how quickly the advancements of technology is allowing us to go to a one-car formula. Battery technology is one of the key areas," Hughes said.
Faraday Future Dragon Racing, which is backed by Chinese investor JiaYueting who founded electronics giant LeEco, entered the race series for the first time this season.