Diplomatic football championship held in Beijing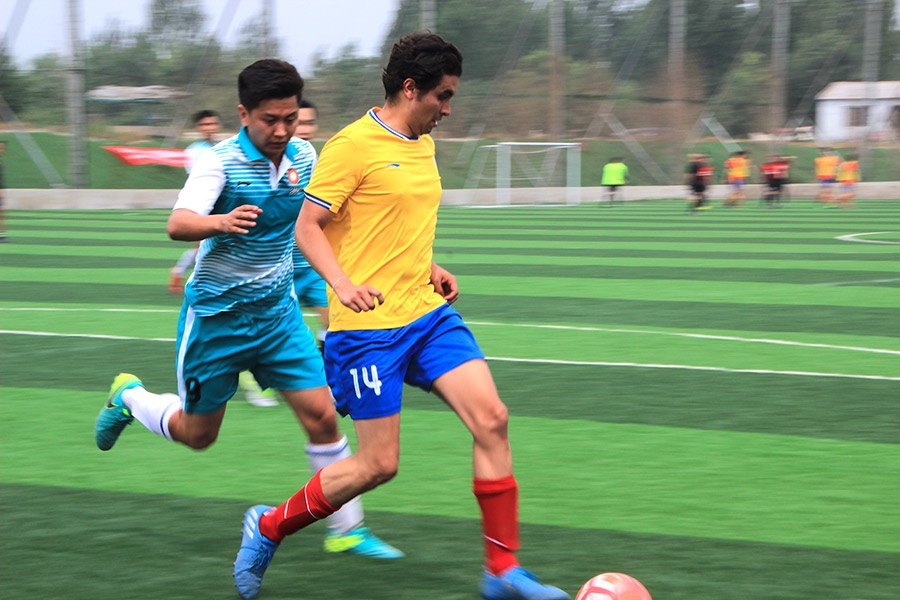 A player from the Colombian embassy delegation (left) takes on a player from one of the teams of the Ministry of Foreign Affairs of China during a game on June 17, 2017.[Photo by Zhao Danhua/China Daily]
A friendly football competition for teams from embassies in China and the Chinese Ministry of Foreign Affairs was held off on 17 June, 2017 in Beijing. Qian Hongshan, assistant minister of foreign affairs, was invited to kick-off the one-day tournament.
Hosted by the Beijing Diplomatic Service Bureau to strengthen the relation-ships between the embassies and the MFA, the competition involved teams representing the United Kingdom, France, Italy, Spain, Russia and Columbia along with two teams from Ministry of foreign affairs of China. The Spanish team won the tournament after defeating the UK team in the final after a penalty shoot-out.
Ahead of the final match, all of the players and spectators observed a minute's silence for the victims of the horrific Grenfell Tower fire in London.