China's 2018 World Cup hope dims after Syria draw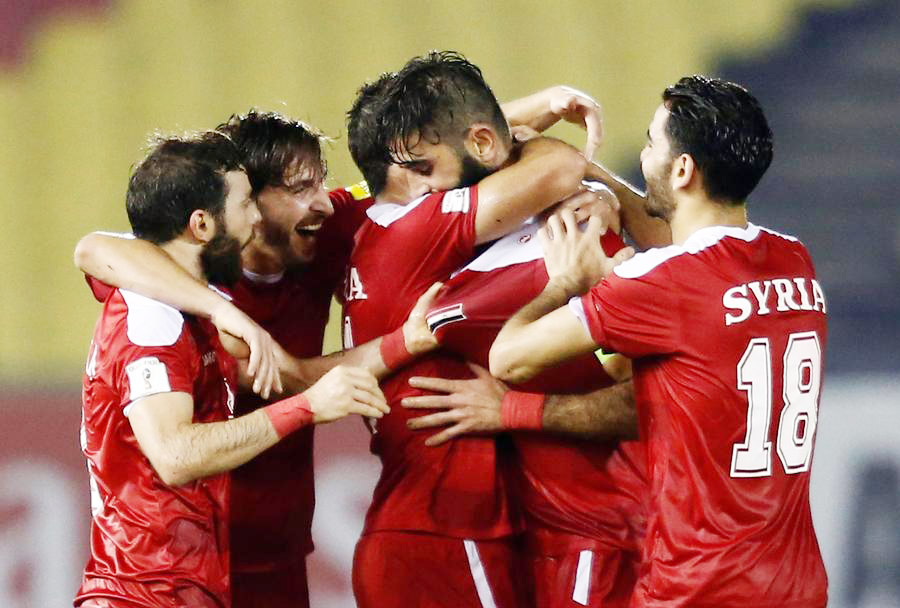 Syria's Ahmad Alsaleh celebrates with teammates after scoring an equalizer against China during their 2018 Russia World Cup qualifier at the Hang Jebat Stadium, Malacca City, Malaysia on June 13, 2017. [Photo/Agencies]
Syria spared all their efforts in the final minutes, but China showed their solid defense. The referee made a huge decision in the injury time to award a freekick to Syria after Hao Junmin and Tamer Hag Mohamad's air due. Al Saleh's curling effort in the last minute went round of the wall and rocketed into the far corner.
China's Captain Feng Xiaoting was in tears after the final whistle.
"We did so well in the second half, and we almost touched the victory. But this is football. It is so hard for me to accept the result, but we will fight to the end." he said.