Barcelona makes history with 6-1 comeback win over PSG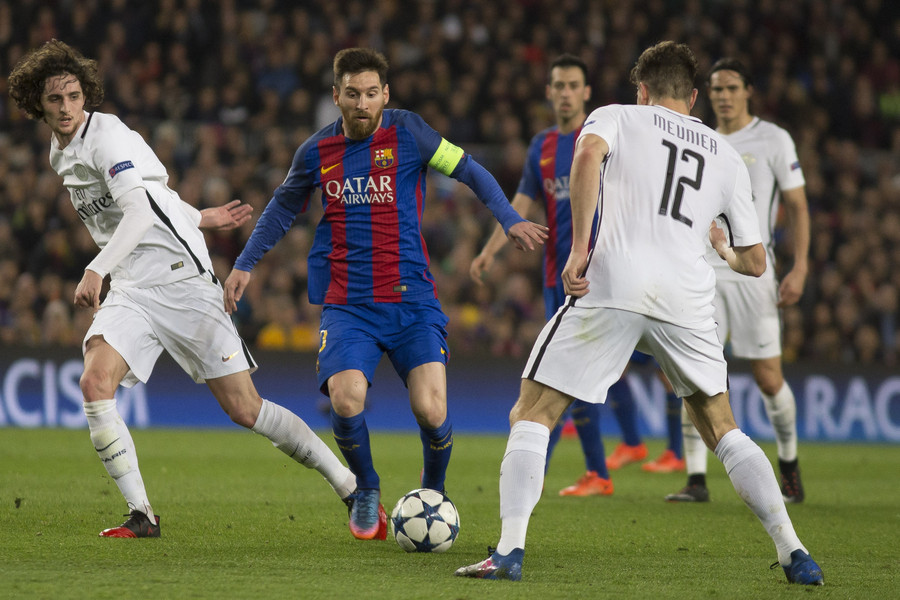 Barcelona's Leo Messi in action during the UEFA Champions League match between the FC Barcelona and Paris Saint-Germain at Camp Nou stadium in Barcelona, Spain on March 8, 2017. [Photo/VCG]
PSG coach Unai Emery's strategy of not pressuring Barcelona backfired, as his team sat back and passively let the hosts hem them into their box.
"We wasted a great chance and we know it," Emery said. "The first half was more about our mistakes."The visitors' entire backline was frozen when Rafinha's routine cross came into the box in the third minute, and Luis Suarez was able to nod a bouncing ball over Trapp.
PSG was running scared from there on, lamely trying to hunker down in its area and wait for the clock to tick down.
Defender Layvin Kurzawa was at fault for Barcelona's second goal in the 40th, when he turned Andres Iniesta's back-heeled flick into his own net and ignited the 96,000-plus crowd.
Another PSG defender, right back Thomas Meunier, was behind Messi's penalty in the 50th after he clumsily thrust his shoulder into Neymar's legs while trying to recover his position in the box.
Emery finally ordered his players briefly forward.
That was when Cavani stepped in for French champions, rifling in Kurzawa's headed pass in the 62nd moments after he had hit the post in the visitors' only threats.
But Barcelona never stopped pressing, despite needing three goals.