2017 F1 challengers to break cover this week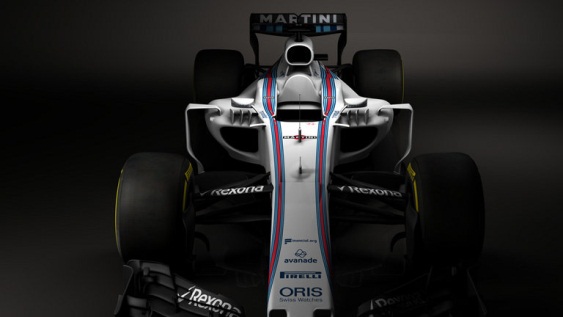 Images of the Williams FW40, the first F1 car of 2017 to be revealed, were posted online on Feb 17. [Photo courtesy of Williams F1]
The latest generation Formula 1 cars are set to be revealed this week, with fans eagerly awaiting the unveiling of the new look challengers.
For the 2017 F1 season, extensive rule changes have been made to make the cars faster and look more aggressive. The speed of the cars will be perhaps the biggest change of all, with average lap times set to fall by up to five seconds at some racetracks.
A sneak preview has already been given to what the 2017 cars will look like with Williams F1 the first to break cover with photos of its new car revealed online onFeb 17.
The design of the Williams FW40 reveals the extra downforce stipulated in the 2017 regulation changes, with a much wider v-shaped front wing, and a shorter, stockier rear wing. Added to that, the team's 40th anniversary challenger has a widened air intake above the driver and wider front a rear tires.
The official launches of the F1 teams' new cars this week will be followed by two rounds of testing in Barcelona before the first race of the season which kicks off in Melbourne on March 26.
2017 F1 car launch dates
Feb 17: Williams FW40
Feb 20: Sauber C36
Feb 21: Renault RS17
Feb 22: Force India VJM10
Feb 23: Mercedes W08
Feb 24: Ferrari
Feb 24: McLaren MCL32
Feb 26: Red Bull RB13
Feb 26: Toro Rosso STR12
Feb 26: Haas VF17
Most Popular
Highlights
What's Hot