Race to replace retired Rosberg keeps Mercedes high on the grid
Formula One heads into 2017 braced for change on and off the track.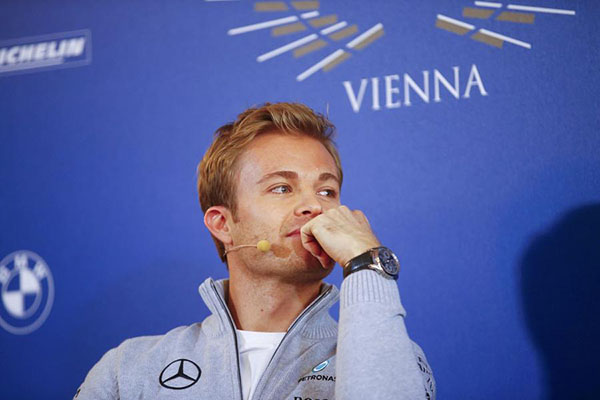 Mercedes' Formula One World Champion Nico Rosberg of Germany speaks during a news conference as he announces his retirement in Vienna, Austria December 2, 2016. [Photo/Agencies]
Lewis Hamilton will again start as top dog at Mercedes and firm favorite to take his fourth world title, but after winning 19 of 21 races in 2016, starting all but one on pole and retaining both titles for the third year in a row, there is a good chance Mercedes will be less dominant.
For starters, the team will be without newly-crowned champion Nico Rosberg after the German's stunning retirement announcement only days after he won his first title.
Rosberg won the opening four races and nine in total on his way to joining Britain's Damon Hill as only the second son of a champion to take the crown.
If that success was a shock to those who expected him to finish runner-up again, as might have been the case without Hamilton's blown engine in Malaysia and other issues, it was nothing to what followed next.
"I have climbed my mountain, I am on the peak, so this feels right," Rosberg said after telling stunned team bosses that he was calling it a day.
Mercedes has not yet named a replacement, with Finn Valtteri Bottas the favorite to move from Williams into the hot seat.
Rosberg was not the only one heading for the exit, with Ron Dennis ousted as McLaren boss and 2009 champion Jenson Button making way at the team for Belgian Stoffel Vandoorne.
Felipe Massa also retired but that could be as short-lived as Rosberg's reign if Williams coax the Brazilian back in Bottas' place.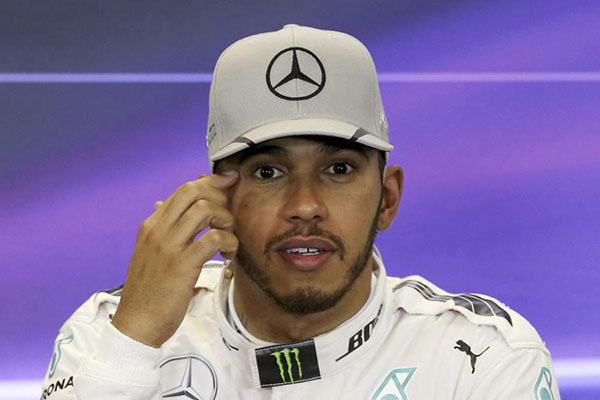 Mercedes' Lewis Hamilton of Britain speaks to the media following the qualifying session where he won the pole position for Sunday's race in US Grand Prix in Austin,Texas, Oct 22, 2016. [Photo/Agencies] 
Hamilton, who won more races with more poles than any other driver and became the first to take 10 victories in a season and not the title, had a roller coaster year with a bizarre meltdown with the media in Japan.
While Rosberg made the biggest breakthrough of 2016, Red Bull's Dutch teenager Max Verstappen provided another as the sport's youngest race winner at 18.
The 'Verstappen Show', as Mercedes team boss Toto Wolff dubbed the driver's sensational drive in a wet Brazil, came of age after his move from Toro Rosso to Red Bull Racing in May.
The teenager won his debut for the senior team, helped by Hamilton and Rosberg colliding on the first lap, in Spain as Red Bull eclipsed Ferrari to emerge as Mercedes' closest rivals.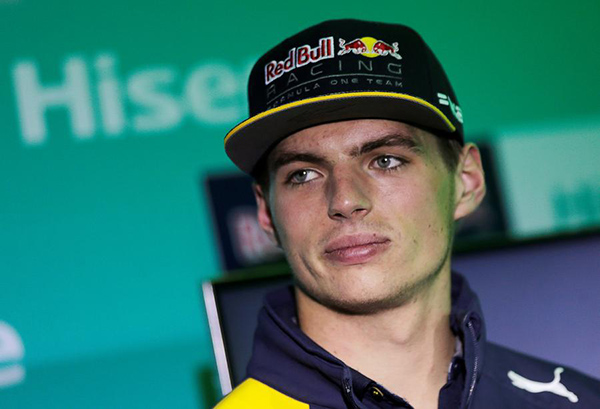 Red Bull's Max Verstappen of the Netherlands takes part in a publicity event by Hisense ahead of the Mexican Grand Prix, at a hotel in Mexico City, Mexico October 27, 2016. [Photo/Agencies]
Australian teammate Daniel Ricciardo also stood on top of the podium, and brought with him the dubious delight of the 'shoey'-champagne poured into his boot for others on the podium to share.
Other novelties in the longest of seasons were the US-owned Haas team scoring in its debut, Renault's low-key return as a manufacturer team and the first grand prix in Azerbaijan.
This year, with new rules bringing wider tires and faster cars with more aggressive handling, promises even more excitement.
More significant change has already started off the track with Liberty Media, led by US cable mogul John Malone, taking control of the sport in a deal valued at $8 billion.
The deal is due to be completed by the first quarter of 2017 and Liberty is already talking about a new era in the longer-term, including measures to give more back to the fans while limiting the amounts teams spend.
That could also make for some lively headlines as Formula One's 86-year-old commercial supremo Bernie Ecclestone, who has no intention of moving aside, and new chairman Chase Carey figure out a way forward.
Most Popular
Highlights
What's Hot