Home / Sports / Basketball
Houston, we have liftoff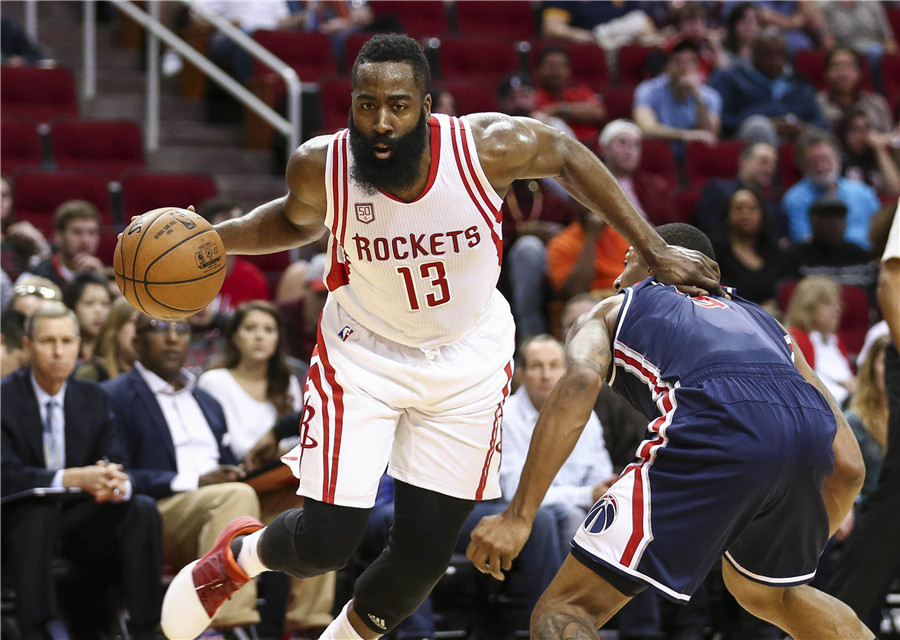 Houston Rockets guard James Harden (13) drives to the basket as Washington Wizards guard Bradley Beal (3) defends during the first quarter at Toyota Center in Houston, US on Jan 2, 2017. [Photo/Agencies]
"At the beginning of the game, they were dead - I felt like we were going to win the game by double digits just by the way we were flowing and they had no rhythm," Beal said. "In the second half, it was just a totally different game."
Houston stormed back in the third quarter, outscoring Washington 37-17 to turn a 12-point deficit into an eight-point lead.
"It's easier to win when everyone's playing well and we're shooting the lights out and all that," Rockets coach Mike D'Antoni said.
"We've got that part, but we haven't grinded out too many. We didn't have our mojo, but we found a way and that's really important for a team."
Wizards coach Scott Brooks said the third quarter was pivotal for Houston on both ends of the floor.
"We had too many mistakes, defensively, and they capitalized with 3s," Brooks said. "We played a pretty good game throughout if you just take away seven or eight minutes in the third quarter."