Kids from Gansu to get soccer training by Arsenal in UK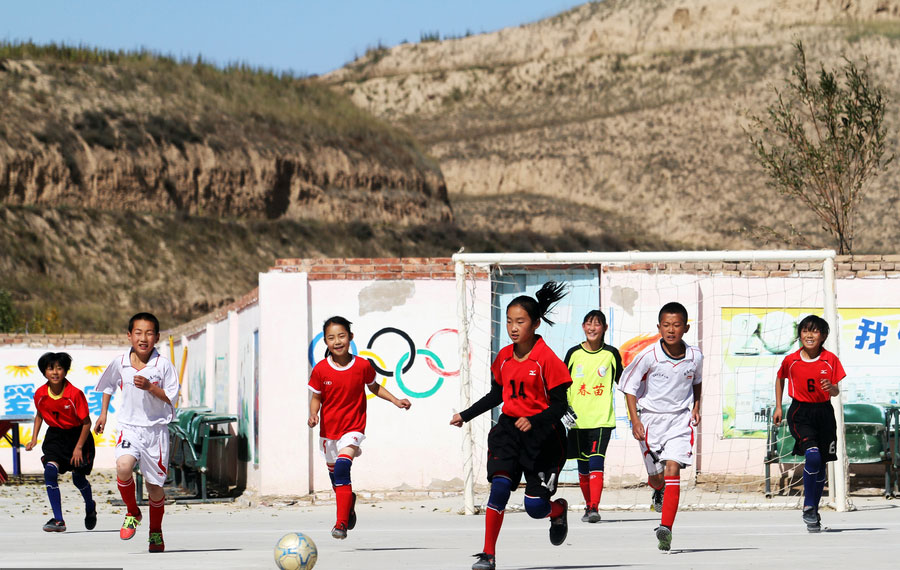 Students from Zhonglianchuan primary school, Lanzhou city, Northwest China's Gansu province, train for the tryouts on October 9, 2015. [Photo/VCG]
Thirteen young soccer players from local primary schools of Northwest China's Gansu province left for UK on December 30 for a 15-day training course at the Arsenal Football Club. It was the first time that some of them stepped out of their mountainous area, according to gansu.gscn.com.cn.
A ceremony ahead of the trip was held in Yuzhong county, Lanzhou city, Gansu province, on December 26. Organized by the Gansu Country-Teacher Training Volunteer Association and Gansu Provincial Department of Education, the activity has sent three students of the county to UK for soccer training since 2014.
Consultants and players from UK evaluated the training level of local primary and middle schools on site and selected 13 students from four primary schools for the upcoming training. Besides the training, the young players will also visit the Oxford University, and go to stadium to watch Arsenal play in a Premier League game.
Twenty-two primary and middle schools of the county were also selected as soccer talents reserve bases for three local universities during the ceremony, namely the Northwest Normal University, Northwest University for Nationalities, and Gansu Institute of Political Science and Law.