Czech tennis player Kvitova undergoes hand surgery after attack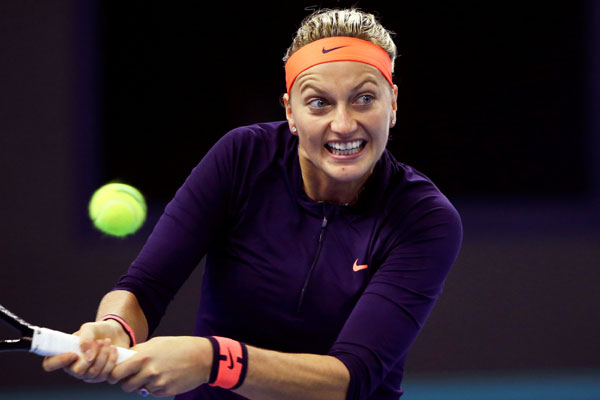 Petra Kvitova of Czech Republic plays against Garbine Muguruza Blanco of Spain during China Open Women's Singles Third Round in Beijing, Oct 5, 2016. [Photo/Agencies] 
PRAGUE -- Czech tennis player Petra Kvitova underwent a successful surgery of her playing left hand, her spokesman Karel Tejkal said on Wednesday.
Kvitova was attacked by a man with knife in her flat on Tuesday morning in Prostejov. She was cut on her left hand when defending herself in the attack.
For four hours, doctors operated on Kvitova's tendons on all left-hand fingers and two nerves that were cut by the perpetrator. Kvitova can resume playing tennis in the latter half of 2017 at the earliest, but doctors are optimistic regarding her return to tournaments.
Surgeon Radek Kebrle said all her fingers were cut by one or two tendons. "It will take two weeks for the wound to heal, and another six weeks for the tendons to grow together. Another three months are required for the tendons to mature and become firm enough to manage a sports burden," he said.
He added the successful surgery represented only 50 percent of a successful outcome with the course of rehabilitation also as important.
Kvitova, 26, is currently 11th in the WTA ranking and won the Wimbledon Championship in 2011 and 2014. She also won the FedCup tournament five times. She will miss the Australian Open, Roland Garros, Fed Cup and probably also Wimbledon.
Czech police are still searching for the man who attacked Kvitova. They have not yet ascertained whether the Tuesday attack targeted her randomly or intentionally.
Most Popular
Highlights
What's Hot