Chinese soccer player Sun Jihai announces retirement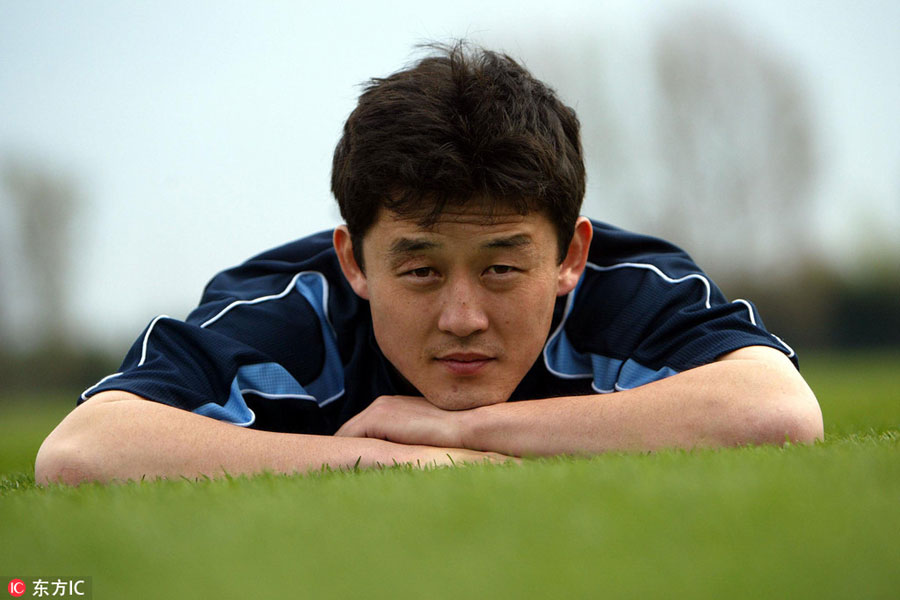 Manchester City Footballer Sun Jihai At Their Training Ground. [Photo/IC]
Chinese soccer player Sun Jihai announced retirement Sunday. Sun, now 39, is the first Chinese player to score in the English Premier League.
Sun made 130 appearances for English Premier League club Manchester City after spending a season on loan at Crystal Palace, where he also played with compatriot Fan Zhiyi.
Sun signed for Man City in 2002, becoming the club's first Asian player, and stayed until 2007, when he moved to Sheffield United, which was in the second-tier Championship at the time. He had mixed fortunes in Yorkshire and was eventually loaned to the club's Chinese affiliate, Chengdu Blades.
Sun reappeared in Britain briefly in October when, watched by President Xi Jinping, he was inducted into the English Football Hall of Fame in Manchester.