Home / Sports / Volleyball
Zhu Ting leads Vakifbank to dramatic victory over World Club Champions Eczacibasi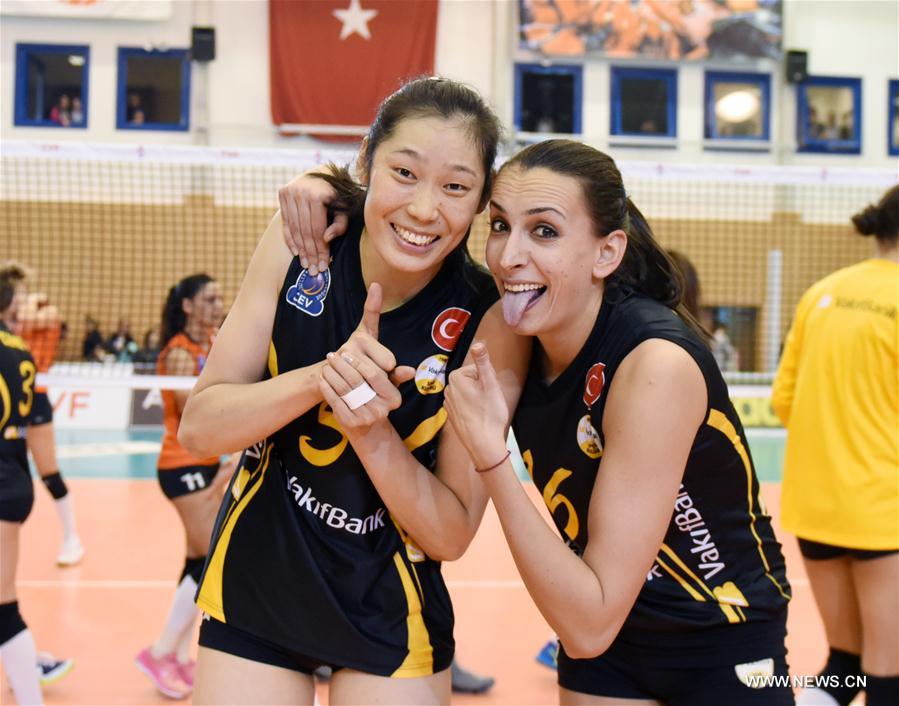 Vakifbank player Zhu Ting (L) poses for a photo with Milena Rasic during the Turkish Women Volleyball League match between Eczacibasi and Vakifbank in Istanbul, Turkey, Nov 26, 2016. [Photo/Xinhua]
ISTANBUL - Chinese star Zhu Ting inspired Vakifbank to a dramatic come-from-behind victory over 2016 World Club Championship title holder Eczacibasi at Turkish Women Volleyball League - Vestel Venus Sultans League here on Saturday.
Vakifbank took sweet revenge with the 3-2 win (27-29, 17-25, 25-22, 25-21, 15-10) against the opponents, whom they lost to in the semifinals of the World Club Championship last month in the Philippines.
Both teams boast world top players and this match was described as Barcelona versus Real Madrid in Volleyball World.
Zhu Ting top scored for Vakifbank with 28 points, and her teammates Milena Rasic added 16 points and Gozde Kirdar 15 points.
At Eczacibasi side, Tatiana Kosheleva had 21 points and Tijana Boskovic 17 points.
Zhu Ting, the MVP of Rio Olympics volleyball tournament, said that she was satisfied with her peroformance. "It could not be a better birthday gift for me," said Zhu, who turns 22 on Tuesday.
She also thanked the Chinese supporters who traveled a long distance from China to cheer her up in Turkey.
Vakifbank head coach Giovanni Guidetti praised his team's comeback from 0-2 in the first two sets and 10-20 down in the third set, as it could happened one time in every 100, even 1000 matches.
"Zhu did something extraordinary. I did not see how many points she got, maybe more than 30 points. I also want to thank my bench player, because they did an amazing job, this is a result we work every day, this is the result of their power," said Guidetti.