Chinese mariner on record-breaking voyage goes missing, vessel found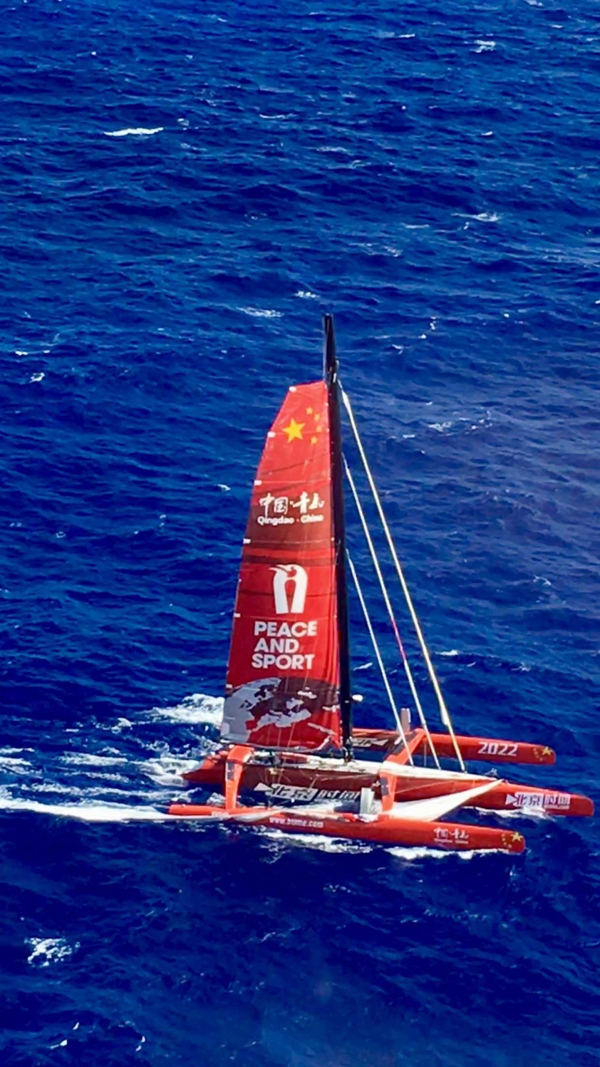 Guo Chuan's vessel is found about 620 miles northwest of Hawaii's main island of Oahu. [Photo provided to chinadaily.com.cn] 
24 hours after the team lost contact with Guo, Maritime Rescue Coordination Center China, in cooperation with the Chinese consulate in Los Angeles, contacted the Coast Guard in Hawaii for help with search and rescue.
Guo is a professional sailor in China, and was reported to be in good health and confident about the voyage. He holds two world records for sailing — a solo non-stop circumnavigation world record set in 2013 and an Arctic Ocean Northeast Passage non-stop sailing world record set in 2015.
Discussing the non-stop trans-Pacific crossing with reporters he said, "Most of the pressure will come from the weather."
"When the wind is strong, you may make some small mistakes and then they may become larger and larger. So that's one of the things I need to be really careful about," Guo said prior to departure.
Were he to arrive in Shanghai, Guo would be the first ever to finish a solo non-stop trans-Pacific sail from San Francisco to Shanghai.