Ochoa becomes an instant hero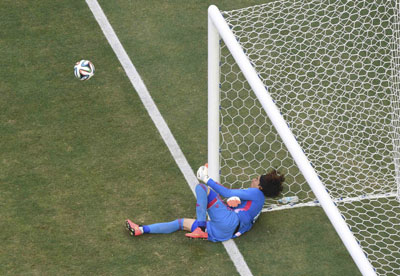 Mexican goalkeeper Guillermo Ochoa stole the limelight with a series of blinding saves in the goalless draw with Brazil to boost hopes his team can advance to the knock-out stages.
The home side, already with three points from their 3-1 tournament-opening win over Croatia, produced 14 shots from, among others, Paulinho, Neymar and Thiago Silva and seemed certain to score, but the 28-year-old Ochoa produced world-class saves one after another to deny them.
Ochoa's first remarkable stop prevented Neymar from scoring in the 26th minute. The Brazil striker's powerful header looked set to fly just inside a post when the goalkeeper dived to his right to push the ball wide.
"I believe this was the best match of my life because this was a World Cup game and this is very important," said Ochoa.
The result leaves both teams with four points from two games in Group A, but Brazil is ahead on goal difference going into the decisive final matches. Croatia and Cameroon meet on Wednesday both seeking their first points.
Emotion gets the better of tearful Neymar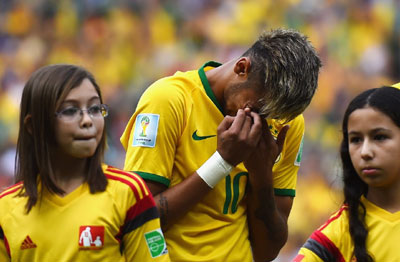 Brazilian star Neymar broke down again while his country's national anthem was being played after his first emotional tears during the World Cup opener against Croatia last Thursday.
Neymar, apparently overwhelmed by the enthusiasm of 60,000 home fans at the packed Castelao arena in Fortaleza, could not stop weeping before the group match against Mexico on Tuesday.
Algeria gives thanks for first goal in 28 years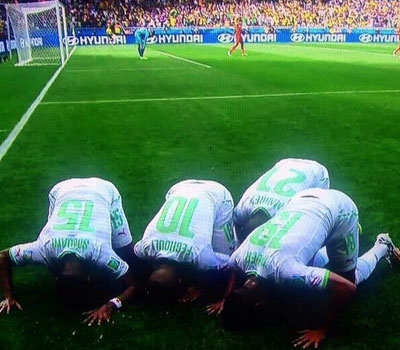 Four Algerian players kowtowed in celebration of Sofiane Feghouli's penalty after 23 minutes against Belgium - the country's first goal in a World Cup finals tournament for 28 years.
Feghouli was brought down by Belgian defender Jan Vertonghen and after he converted the spot kick his Muslim teammates ran to the side, knelt on the grass and kowtowed in thanks for the goal.
The last goal for Algeria dated back to the 1986 Mexico World Cup when Djamel Zidane netted to earn a draw with Northern Ireland.
World Cup rivalry in space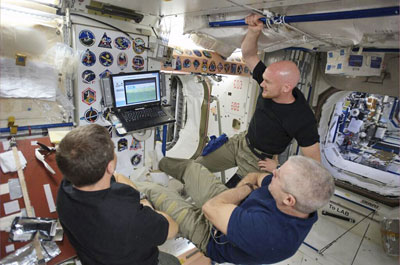 NASA (National Aeronautics and Space Administration) astronauts Reid Wiseman, Steve Swanson and ESA (European Space Agency) astronaut Alexander Gerst, watched 10 minutes of live World Cup action in the International Space Station.
The crew sent a message wishing good luck at the start of the tournament but the home countries of the crewmates, the United States and Germany, face each other in Group G on June 26, creating an intense rivalry for the space station-bound companions.
Hat-trick leads to tragedy
Thomas Muller's hat-trick for Germany against Portugal excited fans but turned out to be fatal for pregnant Xiaolan, from Chongqing.
Having stayed up for three night watching World Cup matches on TV, Xiaolan was not going to miss her hero and snacks and energy drinks were prepared.
With Germany 3-0 ahead at half-time, Xiaolan felt like going to sleep but hoping Muller would complete his hat-trick she continued watching. When he did hit his third goal in the 79th minute Xiaolan couldn't help jumping up and down on her the sofa, losing her baby in the process. "I won't watch any of the rest of the matches", she said with regret.