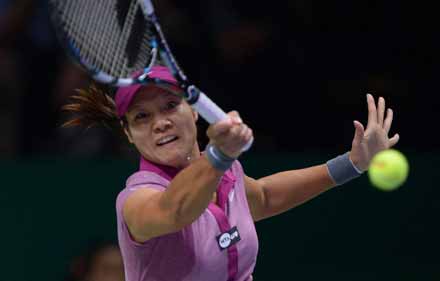 Li Na (tennis)
Two years after the first surprise, Li Na gave China and Asian the second.
The big-mouthed Wuhan native silenced those who believed her primetime had passed after the 2011 French Open triumph by compiling a "most consistent season in carrier," as she described, with two major runner-up finishes and, finally, her long-dreamt world top three ranking.
From China's first WTA title winner, to China's first world top 10 and first Grand Slam champion, she has gotten used to it, making history for China and even for Asia.
The sky is the limit for the 31-year-old, when most players are deemed to decline. "The oldest players have more experience on court," she liked to joke with her age.
World No. 2 and 1 or more major titles? "Why not?" she said.
Related:
Like fine wine, Li gets better with age
Carlos Rodriguez: I am proud of what Li Na did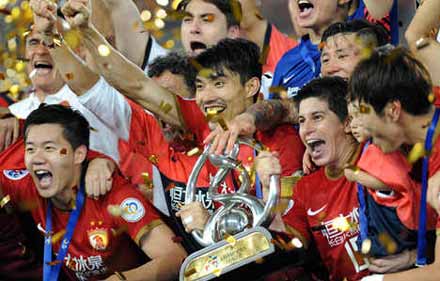 Guangzhou Evergrande (football)
The fourth finish after losing to eventual champion Bayern and third-placed Atletico Mineiro at the FIFA Club World Cup did not dent the glory Evergrande had achieved before that this year.
Twenty years after China's professionalization of football, the first ever AFC Championships league champion won by a Chinese club and caption Zheng Zhi's trophy of AFC Player of the Year 2013 are the best comfort for the country dogged by the national squad's poor international performance, as well as corruption that saw top football chiefs jailed for match-fixing scandals.
China should come back from football and Evergrande has done something.
Related:
Evergrande's success awakens a sleeping giant
Evergrande rekindles enthusiasm for soccer
China should come back into football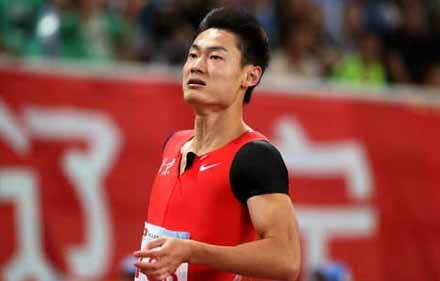 Zhang Peimeng (track and field)
Without talismanic Liu Xiang (China's 110m Olympic and world champion hurdler), China and Asian are looking to build for the future on track and field thanks to Zhang Peimeng.
The 26-year-old became the first Asian man to run in the IAAF World Championships semi-finals race rubbing shoulders with multi Olympic and world champion Usain Bolt. Failing to make the final though, the only Asian semifinalist clocked 10 seconds to set China's fastest time ever of the discipline.
"Leaping Liu to lead China's track attack? I am not interested in it," he said, "My job now is to edge into 10 seconds."
Two years in the Bird's Nest in Beijing, Zhang, instead of Liu, will become the host of the Championships, and hopefully, the track.
Related:
Zhang set men's 100m national record
Chinese sprinters need more races
Leaping Liu to lead the track attack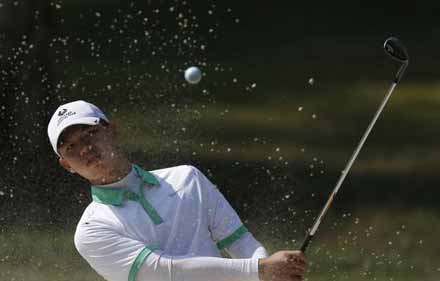 Guan Tianlang (Golf)
For a school-age boy like amateur golfer Guan Tianlang, rubbing shoulders with world masters Tiger Woods and Rory Mcllroy at the US Masters is all but a happy ending, let alone making it to the final.
The 14-year-old prodigy sent shockwaves in the sport by becoming the youngest golfer in history to appear at a major tournament. Tiger, the same age as Guan's father, said the boy is "doing something for the profile of golf in China."
Golf, a less-popular sport in China because it's deemed as aristocratic and expensive, is winning new fans thanks to Guan's success and entry to the Olympic family in next year's Rio Games. Inspired by Guan, his fellow pals at school are rushing to take golf courses in the hope of joining the trend.
Gary Player, the legendary South African golfer, described Guan's Masters performance as "miraculous." and "a good example for young people around the world through his talent and modest demeanor."
"(What Guan achieved) is the greatest achievements a person from China has made in sport better than any gold medals," he said.
Related:
School hooks students with sport
Guan aiming to return to Masters
Golf has green future in China