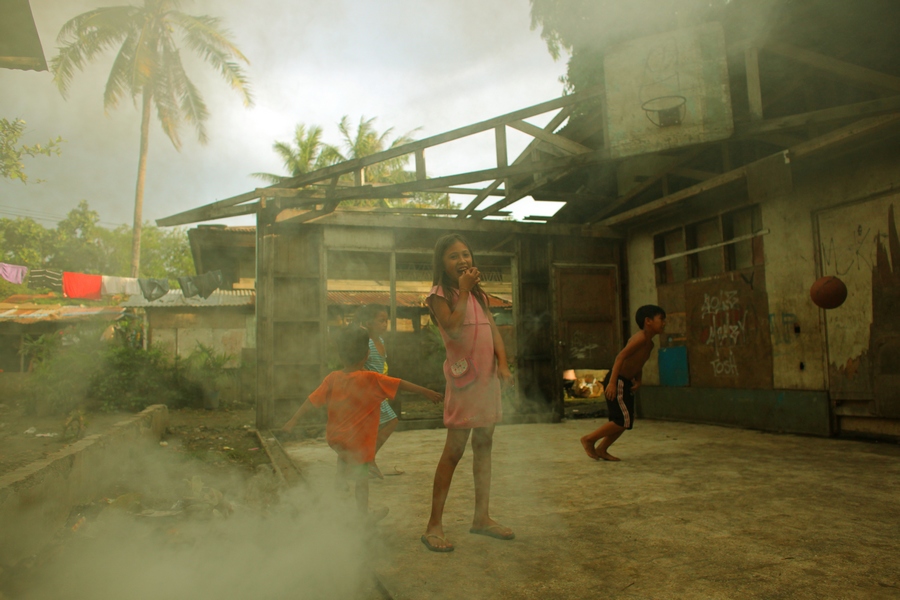 Children play basketball on the streets of Cebu island. Photos by Wang Jing / China Daily
Two in five victims of the recent Typhoon Haiyan in the Philippines were children. While the storm has left the country, the trauma remains. China Daily photographer Wang Jing visits the places where children suffered.
Haiyan, one of the most powerful typhoons ever recorded, struck the Philippines in early November, claiming at least 5,700 lives and leaving a spectacular trail of destruction. As always, children have proven the most vulnerable to trauma. They may have survived the disaster but many have lost loved ones and their dwellings. They're psychologically fragile. UNICEF Philippines' spokesperson Kent Page says the United Nations estimates about 4 million children have been affected.