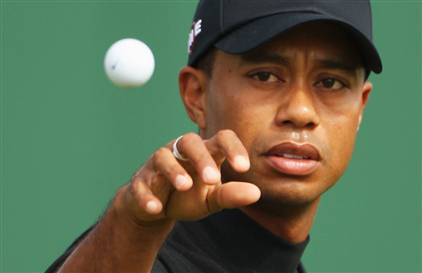 Long before Tiger Woods' private life went public, with allegations of mistresses numbering in the double digits, friends warned him that he could be headed for trouble.
Related readings:


 Live, from New York, it's ... Tiger Woods?


 British bookies take bets on Woods' divorce


 Tiger Woods ads to be removed from Shanghai airport

According to a report in the New York Daily News, the bad behavior behind the good guy image was common knowledge among Woods' closest companions, but they just couldn't make their pal see the problem.
"A lot of us who love him saw this coming," a longtime friend revealed. "We said, 'You've got to be careful. It's really getting too raggedy.'"
While that seems a fairly obvious and understated warning in retrospect, the source believes the golf great simply didn't understand.
"In his own mind, he may not have thought he was doing anything wrong," the friend continued. "He was under a lot of pressure. He thought he was just letting off steam. He thought of it as a perk."