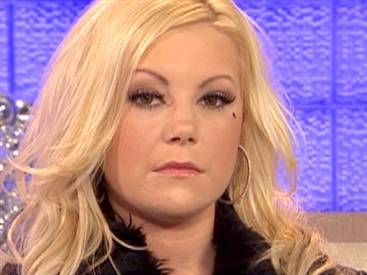 According to nbc.com, Jamie Jungers, one of the women who claimed to have a relationship with golfer Tiger Woods, has insisted to news outlets that she was in no way a paid escort. But according to onetime madam Michelle Braun, that's not the case.
According to a recently obtained 1099 form, Jungers was part of a stable of escorts managed by Braun. Jungers' income, according to the form? $31,400.
That's not the only woman connected to Woods managed by Braun. Porn star Holly Sampson, who in a much-circulated video claimed to have an affair with Woods before he was married, also has a 1099 filed by Braun. According to that document, filed for the 2009 tax year, Braun paid Sampson $24,600.
Many of Braun's clients booked escorts via email, but according to Braun, Woods booked "either by phone call or text." A source quite close to Braun says that Woods is just one of many recognizable names on her roster.
"If she went public with the whole list, people would be utterly shocked," said the source.
It's possible that Braun may end up discussing more of those names. According to text messages between the source and Braun, Braun is negotiating a $500,000 deal to give a tell-all interview.