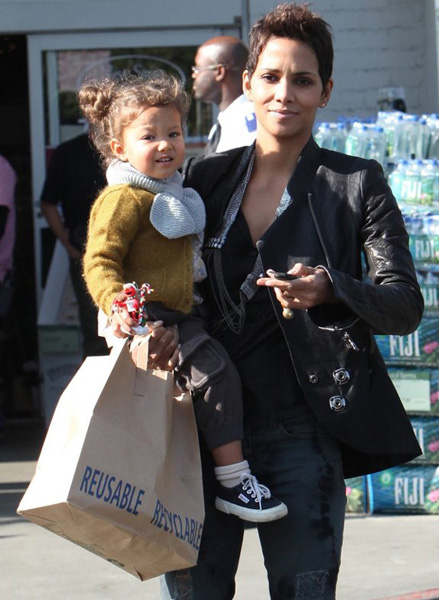 Pairing up for a shopping session, Halle Berry and daughter Nahla Aubrey were spotted out in Beverly Hills, California on Thursday (December 10).
The Oscar winning actress was all smiles as she toted her adorable baby girl into the local Bristol Farms Supermarket, loading up on household needs before making their way back to the car.
The day's outing comes just as Miss Berry recently listed her two bedroom, two-bath home in Beverly Hills up for sale at the asking price of $5 million.
Looking to make a little profit on the beautiful abode, Berry paid $2.275 million for the 2,274-square-foot home in October 2001.