Director of Max Plank Institute for Innovation and Competition visits SICIP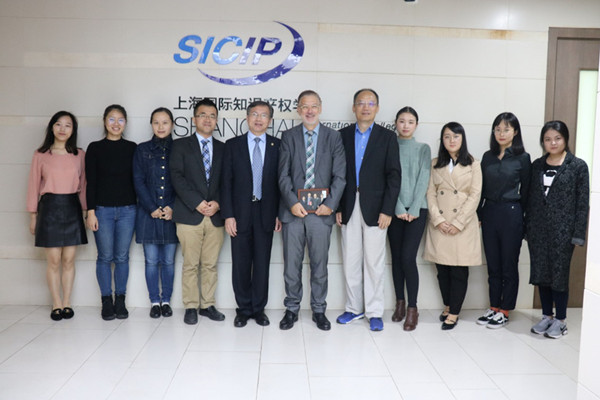 Reto Hilty (M), director of the Max Planck Institute for Innovation and Competition, poses for a photograph with representatives of Shanghai International College of Intellectual Property. [Photo/tongji.edu.cn]
Reto Hilty, director of the Max Planck Institute for Innovation and Competition, visited Shanghai International College of Intellectual Property (SICIP) at Tongji University, on Nov 5.
Representatives from SICIP, led by its vice-deans Zhu Xuezhong and Yu Xinmiao met with the visiting delegation.
During the meeting, Yu briefed attendees on the current work of the college, with a focus on its partnership with the World Intellectual Property Organization (WIPO) and German law schools, as well as its master degree programs and academic achievements in recent years.
Professor Hilty expressed his appreciation for the college's invitation and recognized the progress SICIP has made. During his discussions with SICIP representatives, a preliminary consensus on potential areas to cooperate was reached.
Professor Hilty also listened to academic presentations, which were made by representatives of master degree students from SICIP, who had studied at Humboldt University, Leibniz Hannover University or had taken part in the WIPO Program.
Hilty gave feedback on each presentation, and encouraged the students to continue with their research.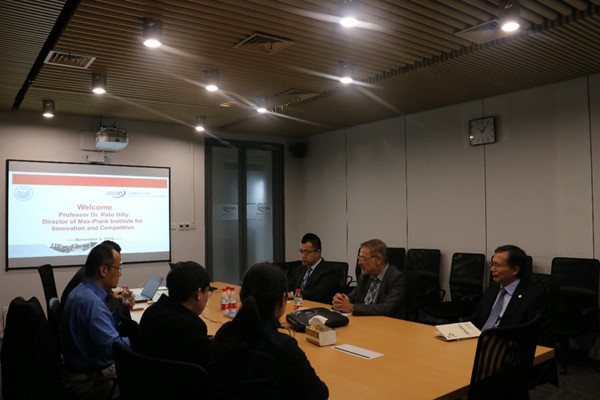 SICIP representatives hold a meeting with the visiting delegation from the Max Planck Institute for Innovation and Competition. [Photo/tongji.edu.cn]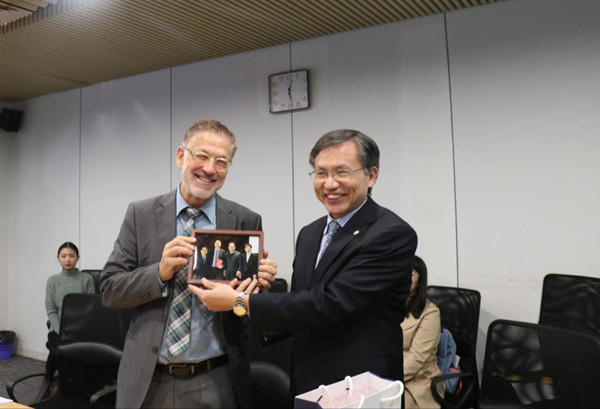 Zhu Xuezhong (R), vice-dean of SICIP, presents a gift to Professor Hilty. [Photo/tongji.edu.cn]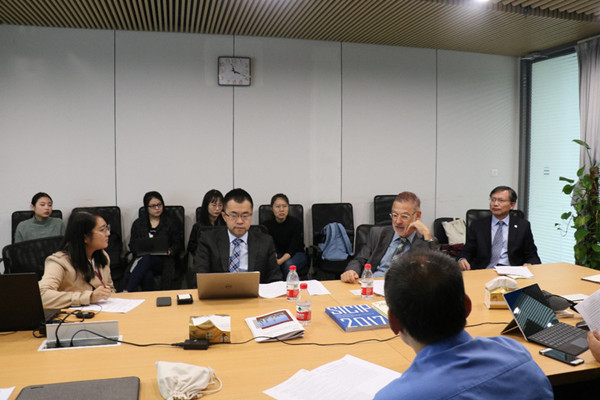 Professor Hilty listens to presentations by students at SICIP. [Photo/tongji.edu.cn]