2013 Shanghai International Intellectual Property Forum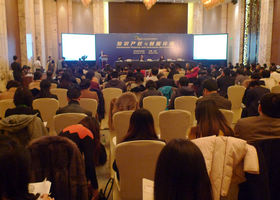 The 10th Shanghai International Intellectual Property Forum is held on Dec 3, 2013 in Shanghai. [Photo/zscq.eastday.com]
Co-organized by the Shanghai municipal government and the World Intellectual Property Organization (WIPO), the 10th Shanghai International Intellectual Property Forum was held on Dec 3, 2013 in Shanghai.
Yang Xiong, mayor of Shanghai attended the opening ceremony and delivered a speech.
Yang noted that Shanghai has been paying great attention to intellectual property work. At present, Shanghai is at the critical period of transformation and development. The intellectual property work has become a key part to technological innovation.
"We will further carry out intellectual property strategy to promote its transformation and utilization. We will strengthen intellectual property protection to inspire innovation, trying to build Shanghai an intellectual property central city in the Asian-Pacific region by 2020." he pointed out that with the guidance of the National Intellectual Property Administration, Shanghai is carrying out the outline of intellectual property development strategy, building intellectual property protection system and improving relevant regulations and policies. The creation, utilization, protection and management of intellectual property have been fully reinforced. He believed that this forum will bring new inspiration for Shanghai's innovation and transformation. Shanghai also hopes to strengthen exchange and cooperation with WIPO and other countries and regions in the field of intellectual property rights, promoting the integration of international experience with local practice and achieving mutual benefit and win-win situation.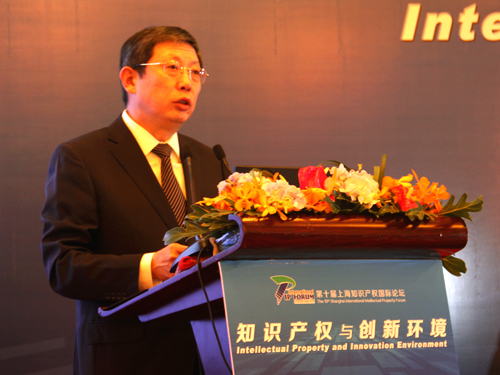 Yang Xiong, mayor of Shanghai attends the opening ceremony and delivers a speech at the 10th Shanghai International Intellectual Property Forum. [Photo/zscq.eastday.com]