Key procedures of Jingdezhen porcelain making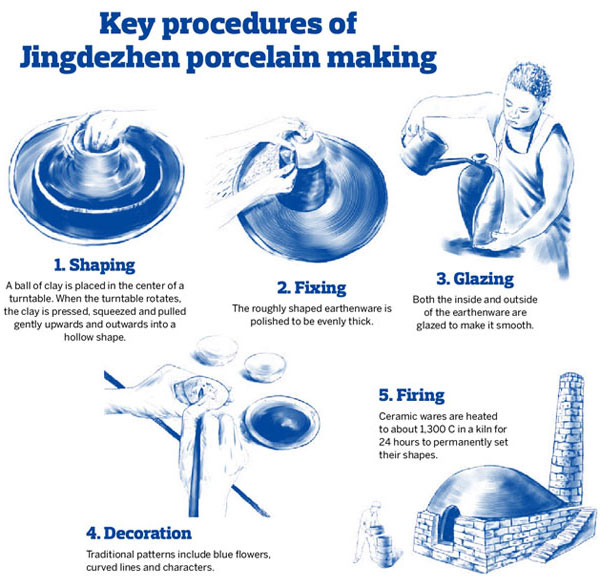 1. Shaping
A ball of clay is placed in the center of a turntable. When the turntable rotates, the clay is pressed, squeezed and pulled gently upwards and outwards into a hollow shape.
2. Fixing
The roughly shaped earthenware is polished to be evenly thick.
3. Glazing
Both the inside and outside of the earthenware are glazed to make it smooth.
4. Decoration
Traditional patterns include blue flowers, curved lines and characters.
5. Firing
Ceramic wares are heated to about 1,300 C in a kiln for 24 hours to permanently set their shapes.