Belt and Road 'road trip' underway in Shandong
A group of reporters from South, Southeast and Central Asia embarked on a week-long fact-finding tour of Shandong on July 3, exploring how the East China province is taking advantage of the Belt and Road Initiative.
Nearly 20 reporters, from Kazakhstan, Pakistan, Malaysia, Thailand, Sri Lanka and Uzbekistan, joined Chinese domestic media for the tour entitled "Asian Reporters' Discover Shandong".
Welcoming the media representatives, Liang Wenyue, director of the Shandong Regional Development Office, said that the province was making great strides along the Belt and Road Initiative, particularly in terms of high-tech manufacturing and green energy.
"Shandong has close historical ties with the Belt and Road," Liang said. "Since developing the silk industry in ancient China, it is at the at the heart of the Silk Road Economic Belt and the 21st Century Maritime Silk Road."
In 2016, Shandong exported 413.36 billion yuan ($60.9 billion) to countries and regions on the Belt and Road, up 8.4 percent year-on-year, accounting for 26.7 percent of the whole province's trade volume.
Shandong capital Jinan, and the cities of Dongying and Yantai will be the major stops on the trip.
From June 3 to 7, the group will visit key enterprises such as heavy vehicle manufacturer Sinotruck, solar panel producer Linuo, and the Shandong headquarters of Chinese multinational Wanda Group.
A particular highlight of the visit centers around the Sino-Russian High-Tech Demonstration Base, which serves as a beacon of international cooperation which has been stressed by the government via the Belt and Road Initiative.
As well as leading enterprises, the reporters will also experience local Shandong culture, such as Lyuju Opera, the teachings of ancient philosopher Sun Zi at the Sun Wu Memorial Temple, and a performance of Penglai Daganhao – a copper-pipe musical instrument commonly used in historic military activities.
Many of the central Asian reporters were keen to learn more about the province's preparations for Shandong Week, to be held at Expo 2017 in Astana, capital of Kazakhstan, from September 6 to 8.
Shandong Week will showcase the province's strengths in business cooperation, high-tech innovation, green energy, and cultural exchanges along the Belt and Road.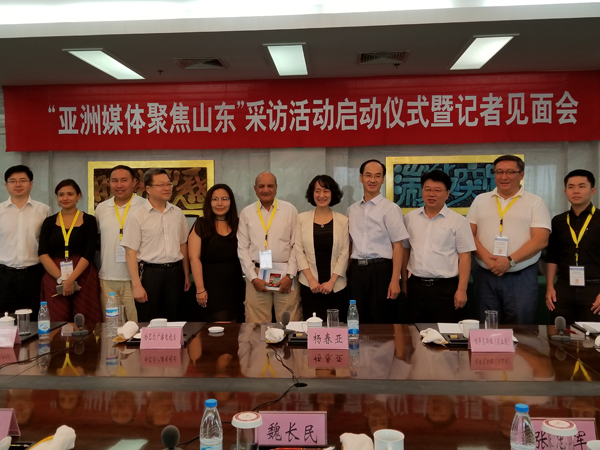 Members of the Asian Reporters Discover Shandong tour pose at its opening ceremony on June 3. During the week-long trip reporters from South, Southeast and Central Asia will visit key enterprises in the East China province. [Photo/China Daily]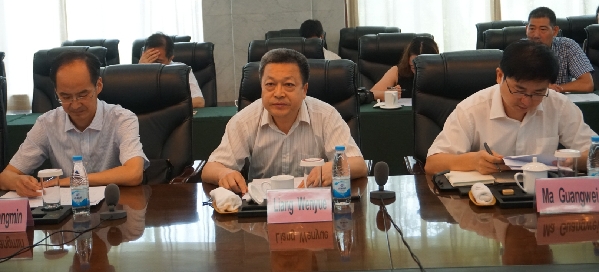 Liang Wenyue (middle), director of the Shandong Regional Development Office, welcomes the foreign media at the opening ceremony of the Asian Reporters Discover Shandong on July 3. [Photo/China Daily]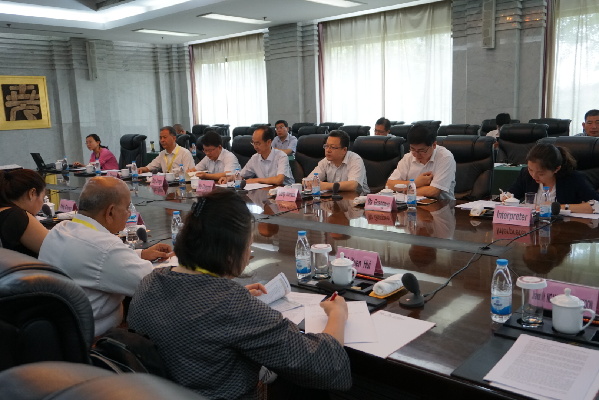 Photo shows officials from Shandong welcoming the foreign media at the opening ceremony of the Asian Reporters Discover Shandong on July 3. [Photo/China Daily]