Shandong Lyu Opera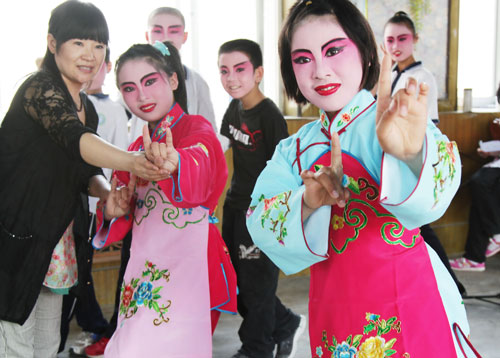 Lyu Opera is a traditional opera popular in East China's Shandong province. Its music belongs to the Banqiang genre, as the main instruments used are the zhuiqin, dulcimer, pipa and sanxian –– known as "the four major pieces for Lyu Opera". With its simple and vivid lyrics, beautiful melodies, and rich and colorful vocabulary, the opera has become extremely popular.
As Shandong's most representative local opera, it was once as famous as Yue Opera, Huangmei Opera and Yu Opera, and was called "one of the eight regional operas of China". Lyu Opera has been popular for more than 100 years. In 2008, it was listed as an item of national intangible cultural heritage.
Guangrao Lyu Art Opera Center
The Guangrao Lyu Art Opera Center was launched in 1953. Committed to the development of Lyu Opera, its performers have been involved in more than 800 opera performances, fostering more than 200 new artists and winning several national and provincial prizes. The center also promoted the opera style among local schools by organizing performances by experienced national Lyu Opera performers in primary schools to teach pupils firsthand about the opera style and foster the next generation of Lyu Opera performers and fans.