With dark skin and a pair of near-sighted glasses, the 50-year-old Xiong Chaogui is the president of Melong primary school in Wenshan city, Southwest China's Yunnan province. People call him "pocket-size: teacher since he is only 1.38 meters tall. Yet his life has been a journey of devotion and contribution to education in the most remote region in China.
Xiong Chaogui has run the school for almost 30 years. It was in 1999 that he officially became a teacher. It is his dream and ceaseless pursuit to cultivate knowledge and learning in students so that they can lead a positive life outside the mountain areas.
Under his leadership, the school's teaching condition has improved a lot. Since the establishment of the school building in 2007, compulsory education with free accommodation has been put into practice. At present, there are altogether 136 students and the attendance rate is as high as 98 percent.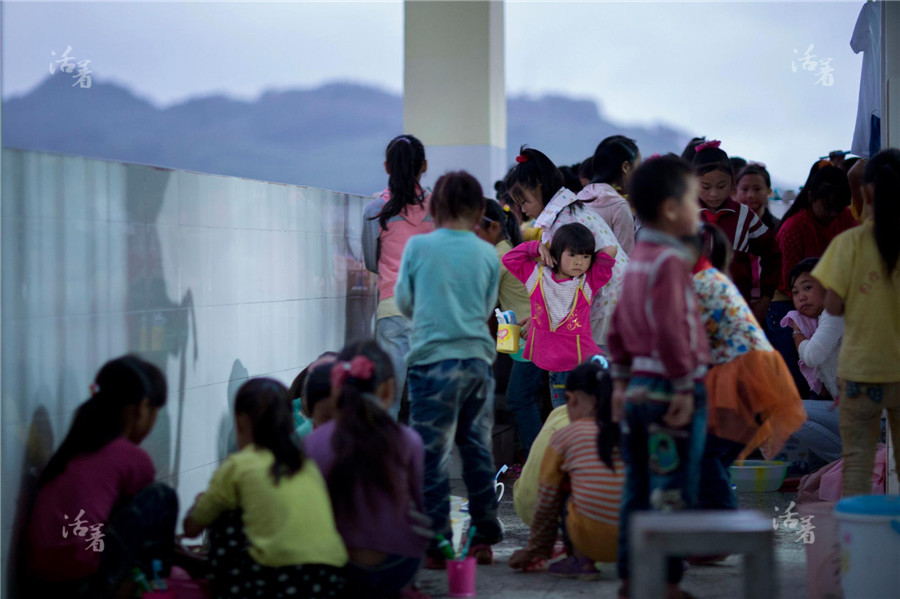 At 6 am, the school broadcast goes off as usual. The students stretch themselves and yawn. In the clean and tidy living area, which was built in 2013, two students, one from the senior grade and the other from primary live in one dormitory, as this arrangement helps save money. [Photo/qq.com]