Experiences of China - A foreigner's viewpoint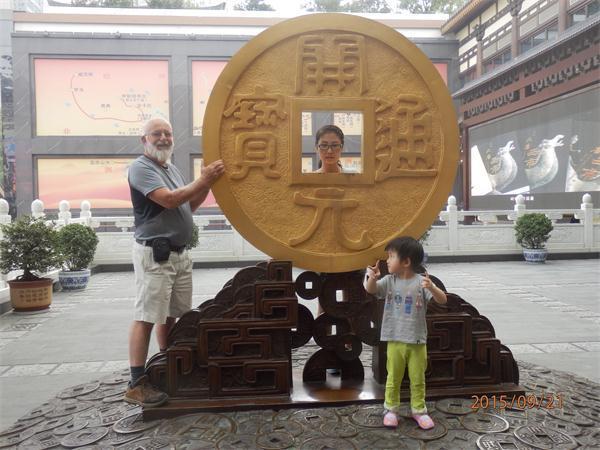 Grahame poses a photo with his female Chinese friend and her son in China on September 21, 2015. [Photo provided to chinadaily.com.cn]
I suppose that all laowai experience China and the Chinese people in quite different ways, but I can only give my limited experiences from my brief visits to China over the past 12 years. I had said in a previous article I was rather reluctant to come to China when initially asked — a hang-up from the early 1950s and the days of the Korean War, when I was an impressionable school kid and China was at war with Australia, as well as many others. I was very impressed with the real China when I did arrive in 2005. Now I return, usually twice a year, to stay with my Chinese friends.
What has changed in the ensuing years? So much that it is hard to know where to start. Most of my friends were young, single girls when I first knew them, who are now married with kids and living in their own homes. I am thus a foreigner grandpa to several of these kids, so am often asked, "When are you coming to visit me, Grandpa?" You may ask, "How come most of your friends were young single girls?" The answer is simple: they have much better English than most guys, and also, being women, are much better talkers.
I believe I have been lucky, in that some of these friends were prepared to show me parts of China that I would have been reluctant to visit alone, as my knowledge of the Chinese language is not much more than zero. Often new QQ or WeChat friends will ask "which cities have you visited in China?" They are envious when I tell them just where I have been fortunate to visit.
The cities, and the transport infrastructure that links them, never cease to amaze me. I like to wander around the older parts of cities and also around country villages, to get a reasonable understanding of the old and the new. What I see happening over the years really highlights the difference in progress that can be made — by necessity, perhaps — in a country with a huge population compared to my own. As a useful yardstick, I tell friends here that the population of Shanghai is a little more than the population of the whole of Australia.
My knowledge of China from my school days was extremely limited, based on history prior to the New China days. I knew only of Peking, Nanking (and the massacre), Shanghai, Guangzhou and Hong Kong, as well as Jiangsu province. When I finally came here, it was a real eye-opener. Plus I had to learn many new names. It is still an amazing place, and I enjoy exploring new areas, even close to my many homes here. I always believe that feet were discovered a long time before motor vehicles.
I have always been keen to learn about the foundation structures of the high-rise apartment buildings here, so have been fortunate to watch the construction of some new buildings in the South Xi'an complex where I am now staying. As a series of buildings are built sequentially, with work teams moving from one to the next, I have been able to observe many phases of the process. It is wonderful to see everything involved, the things you never see at completion.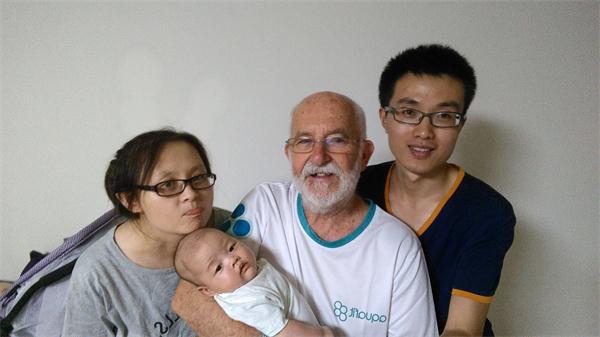 As an example of progress in transport infrastructure, I watched the duplication of the Huning Expressway — now G42 — from two to four lanes each way in 2005 and 2006. I saw the rail services between Shanghai and Nanjing go from diesel hauled in 2005 to electric traction in 2006, and the gradual introduction of CRH high-speed multiple unit trains, initially on the existing rail lines. I was then fortunate to watch the construction of not one, but two, high-speed double track rail lines between Shanghai and Nanjing, and the demolishing of existing buildings to make way for new stations on these lines.
The network now is most impressive, and makes me feel ashamed when Chinese friends visit me in Sydney. It takes an hour by suburban train to travel the 50 kilometers from the airport to my home. I have been really fortunate and happy so many of my Chinese friends have visited my humble home in Sydney over the years, six of them having visited twice. One is now planning to stay in Sydney longer, to further her studies.
As for factories and warehouses, they sprout like mushrooms after a rain shower, just as the apartment high-rises do. I sometimes ponder on what will happen to all these construction workers when the building frenzy must inevitably slow down. Perhaps they can go to Australia, to help increase the population, and to put their skills to good use.
What of the future of China and the Chinese people? No one can ever be really sure, but my wish is for a peaceful co-existence with her neighbors and trading partners. China has had good leadership up to now, and I hope that it can stay that way. Of course, there are still many challenges ahead, both short- and long-term, at home and abroad. My hope is they will be met sensibly.
The author is a senior blogger with China Daily website.