Wild birds reveal their beauty in Year of the Rooster
Editor's note: As one of the members of Chinese pioneering expedition team Natural Image of China, Xu Yongchun went to Yunnan province for wild photography for the third time with his team members in 2016. Besides Yunnan, the team covered Inner Mongolia, Hebei province, Henan province, Shanxi province, Shannxi province, Qinghai province and northeastern China.
All of his works bring a unique touch to wild life. He strives to express the beauty of Earth through his lens. From a curious monkey to a hungry squirrel, these stunning scenes represent some of the world's best nature photography. Let's take a look at his gallery.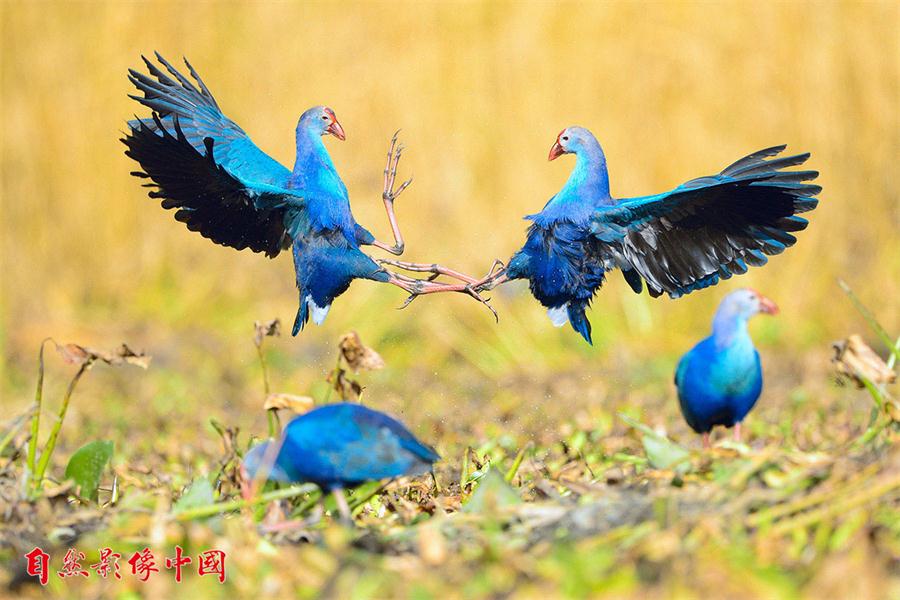 The purple gallinule is a striking, brightly colored bird that's quite noisy. The photo, taken in Yunnan province in January 2016, shows two purple gallinules playing together with their legs bound. [Photo provided to chinadaily.com.cn]