News sites really need a clean-up
Updated: 2012-04-06 08:04
By Chen Weihua (China Daily)
| | | | | | | | | | | |
| --- | --- | --- | --- | --- | --- | --- | --- | --- | --- | --- |
|   | | Comments() | | Print | | Mail | | Large Medium  Small | 分享按钮 | 0 |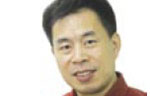 After surfing Chinese websites for about two decades, I think there is one specific area that needs serious attention.
There are simply too many seductive, if not pornographic photos, on main news portals accessed by millions of Chinese netizens on a daily basis.
Just check out Sina, the country's largest web portal, there are provocative photos at the start of various sections. Under the titles of "alluring beach babes", "sexy actress in her bedroom", "show off your sexiness in the gym" and "the erotic tan", all the photos feature scantily clad men and women in seductive postures. If you click on any of the images, your eyes will instantly be overwhelmed by a collection of similar photos.
And it is not just Sina, there are also many other supposedly serious news sites that feature such images, such as the Hong Kong-based Ifeng, which targets mainland Chinese readers. Even the People's Daily website offers photo collections such as "the hottest stars with perfect figures".
For people like me who browse the Internet for news and information, these photos are truly annoying. It is as if someone had set up an adult shop with door wide open next to your apartment or office, and you and your family or colleagues are forced to see inside it every day.
Don't get me wrong, I am not saying that these photos should be totally banned. I think it is perfectly acceptable for them to be displayed in adult-only websites restricted to people aged 18 and older. But at present you can come across these images everywhere online, including on websites frequented by many minors.
In a country where even talking about sex was once taboo, it is no secret that seductive photos and content attract more viewers than serious content, and getting a high number of visitors is vital for websites vying to attract advertisers. Yet the pursuit of profits is no justification for the use of these images.
This is especially worrying in the case of major web portals, which are supposed to set role models for others to follow.
The portal managers may not realize the immediate dangers, since many of them enjoy a near monopoly status, but in the long run they will lose their credibility as soon as there is a serious alternative.
Most serious online news outlets in the United States or Europe, such as the Washington Post, The New York Times, The Guardian or even the Daily Beast, all of which I visit on a regular basis, do not see the need for such images, their articles are often provocative enough in their own right not to need such tawdry lures.
It is possible, of course, that I am alone in finding these images inappropriate, but I suspect that is not the case and there are many silent protesters out there behind me. I would at least hope I would have many allies among women because such photos are disrespectful of them.
There may well be too many Internet regulations in this country. But I hope that pressure from regulators or netizens will force Sina and other websites to exercise more restraint so these images can be restricted to sites that cater to people who want to view such images.
I no longer expect to open a serious magazine or browse a serious website and find there is Playboy content here and there. And this is from someone who supports the freedom of the Internet.
The author, based in New York, is deputy editor of China Daily US edition. Email: chenweihua@chinadaily.com.cn
(China Daily 04/06/2012 page8)