The suicide of Sina Weibo user Zoufan - her real name is Wang Shanshan - who was suffering from long-term depression has attracted a great deal of online attention in recent days. The former senior student at Nanjing Technology College hanged herself in her dorm on March 17 and left a farewell note that would be posted automatically online hours after her death. Wang's suicide was confirmed by local police on March 19. The poignant online messages she left sparked a flurry of sympathy as well as discussion about depression.

@Shuidingmu Writer 
I can't bear it only after reading a few of Zoufan's micro blog posts - even though they are well-written - because they are conveying negative feelings. I would do only one thing to avoid negative emotions: remember that you are not a superman, and you don't need to pretend to be. Take good care of yourself and then help others. In terms of the miseries in life, deal with them if you can and just run away from them if you can't. Bottom line is you don't have to face every negative feeling.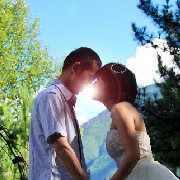 @Chenyijun Columnist 
It's like looking into the mirror when I read Zoufan's micro blogs. Several years ago, when I was seriously ill, I thought of all the perfect ways of committing suicide. But at the same time, I was conducting self-reflection, trying to find a way out. After struggling for eight years, I am almost cured. I appeal to everyone around me: never give up! The only person that can save you is you yourself! Depression is not scary, and what is truly frightening is giving yourself up.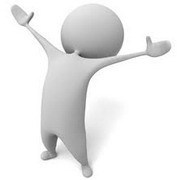 @Xianrenzhilu010 Sina Weibo user
After reading Zoufan's micro blog posts, I found that she barely got involved in public affairs. Micro blog posts reflect a person's character and she was clearly imposing a kind of self-isolation. A friend makes you happy and an enemy makes you excited. The bad thing is that you ignore both of them. The most dangerous thing is that you only have yourself to think about. If your everyday life is focused on yourself only, you'll probably commit suicide during a bit of depression.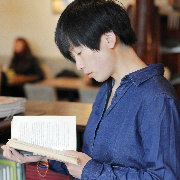 @Luyaoluyao Writer
The suicide of Zoufan remind me that I should treat people more kindly, especially not bickering on Weibo, since you will never know if any of your words will hurt an emotionally soft person, and trigger a suicide. Do not add to the evil of the world. Those who are too shy to ask for help, will you feel bothered if your friends call you for consolation? If not, you can try to call them.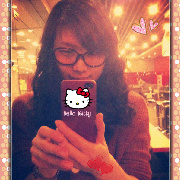 @Silly_Eva Sina Weibo user
If you don't know much about depression, please don't say something like "cherish your life" or so. Depression is different from occasionally feeling blue. It is not acting unreasonably or the inability to forget things that should be forgotten. Like ordinary, or 'normal' people, those who suffer depression know all too well how valuable life is, maybe even in a more profound way. If you really care about them, please try to understand them in the first place.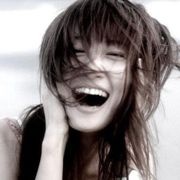 @moochino Sina Weibo user
Many believe Zoufan killed herself because she felt uncared for. I concur that the society should care more about and give more help to those suffering from depression. But I don't think we should put all the blame simply on such an abstract thing as society. No matter how many people can fight against all odds and never give up, some others just feel they don't have any option but to die. Suicide is more complicated than photosynthesis. Can her death really explained by "dearth of love"? Can her disease really be cured by love? Please show some respect for her choice.

While it is heartening to see that the public is showing more sympathy and understanding towards those who are suffering from depression and other mental diseases, it is also apparent that a lot more is desired. Until we can fully grasp the implications, we might see more tragedies like this one.