New York always plays my kind of tune
Updated: 2012-03-23 08:06
By Chen Weihua (China Daily)
| | | | | | | | | | | |
| --- | --- | --- | --- | --- | --- | --- | --- | --- | --- | --- |
|   | | Comments() | | Print | | Mail | | Large Medium  Small | 分享按钮 | 0 |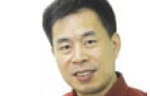 An American passenger sitting next to me on the flight to Shanghai said she has only been to Beijing, but she feels Beijing is much like New York.
As a Shanghainese, I told her my hometown is really the Chinese equivalent of the Big Apple.
Or is it?
One of the things I enjoy in New York, and which I am missing now I am in Shanghai, is the city spirit created by street performers.
Of course, there are almost none in Shanghai these days as street performers have been illegal for quite some time. The performers you occasionally find outside Shanghai's subway stations usually lack proper training and are usually not entertaining.
In New York City, the performers in the parks, subway stations and on street corners are often very good. In fact, many of these performers also play in bars at night and even in major theaters.
I cannot recall how many times I have been stopped in my tracks by the enchantment of the music produced by these informal performances. And over the past two and half years, I have photographed many of these New York street performers with various cameras and sometimes my iPhone.
During my time in New York, these performers have definitely brightened up my days. In fact, after I decided to walk 10 blocks after work every day, I started to miss the different performers that played at the Herald Square subway station. Like many New Yorkers and tourists, I was often captivated by their music and would stand there for 10 or 20 minutes.
As the weather was nice in New York prior to my trip to Shanghai, I spent most of my afternoons in Madison Square and Washington Square parks, basking in the sunshine, reading my books and listening to the musicians.
Last Sunday, the day before I departed for Shanghai, next to where I sat in the Washington Square Park, a group of New York University students were rehearsing their play. Less than 50 meters away, a young man was playing a grand piano in the middle of the walkway, flanked by people sitting on benches on both sides. It was a solo recital in the park; I don't know how he managed to get that piano in.
However, the sketch artists in New York's Times Square, most of whom are ethnic Chinese, would not be able to make a living in this way in Shanghai.
Back in the old days, scenes of street performers were a signature image of Shanghai. But today, though Shanghai is cleaner and tidier - in many ways it is cleaner than New York City - the lack of street performers has deprived the city of some of its vigor, some of the energy it needs to be a lively city.
I doubt that any deputy at the recent National People's Congress or municipal people's congress saw fit to raise this issue, in particular to Shanghai municipal government. To my mind a bill allowing street performers would be as important as the ones on education, social security, infrastructure and affordable housing.
If you look at the skyscrapers, subways and luxury stores, it is evident that Shanghai has made huge progress in catching up with New York, but it is the street performers and artists that add a little extra magic to New York.
The author, based in New York, is deputy editor of China Daily US edition. E-mail: chenweihua@chinadaily.com.cn
(China Daily 03/23/2012 page8)