US media blackout of protest is shameful
Updated: 2011-09-30 08:17
By Chen Weihua (China Daily)
| | | | | | | | | | | |
| --- | --- | --- | --- | --- | --- | --- | --- | --- | --- | --- |
|   | | Comments() | | Print | | Mail | | Large Medium  Small | 分享按钮 | 0 |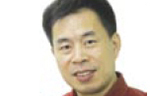 One of the best-kept secrets in the United States over the past two weeks seems to be the protest on and near Wall Street in New York.
More than 1,000 people protested on the first day, September 17, marching and chanting slogans. Yet the demonstration, known as Occupy Wall Street, did not appear on the major networks' evening news or in major newspapers the next day.
The protest, now in its 14th day, only got limited coverage last Saturday when heavy-handed police arrested close to 100 people and pepper-sprayed several female demonstrators. But most coverage that day was not in-depth.
While there are many videos of harsh police action on the Internet, I have witnessed how the formerly helpful police patrolling the streets have suddenly resorted to force in Zuccotti Park, also known as Liberty Plaza, in Lower Manhattan.
In one scene, several policemen jumped on one skinny man who was not acting violently. They pushed him down and handcuffed him. Just five minutes later, a policeman waved his fist at a man. That day, seven people were arrested, with one suffering a serious leg injury.
Again, none of these incidents made the major networks' evening news or the major newspapers.
As a journalist, I have wondered why the so-called mainstream US media, which is either headquartered in New York or maintains a strong presence in the city, has chosen to ignore the prolonged demonstration since it started. Why have those journalists, who made their names covering various protests around the world, suddenly become silent in reporting the mass rally? That clearly does not match their enthusiasm to cover demonstrations in recent months in places such as North Africa and the Middle East.
The people who come from many parts of the US and the dozens of people who have spent rainy nights in the outdoor plaza would, no doubt, have countless stories to tell. But few journalists from the mainstream media seem interested in listening this time.
To some protesters I have talked to, the answer is simple: It is natural that corporate-controlled media outlets are not going to cover a protest that is fighting excessive corporate influence in society.
One US journalist said it was because these people are too left-leaning and do not seem to have a clear goal for their rally. I am not sure if they are all left-leaning, but a schedule I saw did include sessions on the Communist Manifesto and Spanish Revolution.
Still, that does not justify a blackout imposed by the major news media outlets on such a prolonged protest.
In fact, the message from the protesters is quite clear. They are against corporate greed and influence in American politics, economy and life. These protesters, who call themselves "The 99 Percent", are angry about the huge amount of wealth collected by the top 1 percent of the population.
Vanity Fair has reported that the top 1 percent of the nation controlled 12 percent of US wealth only 25 years ago, while today it controls close to 25 percent.
Isn't that a serious concern for journalists, whose primary responsibility is to speak for the voiceless in their society?
It is a shame that most so-called mainstream media outlets have miserably failed to inform the public over the past two weeks.
The author, based in New York, is deputy editor of China Daily USA. E-mail: chenweihua@chinadaily.com.cn
(China Daily 09/30/2011 page8)