News websites must find new model
Updated: 2011-09-20 08:09
By Zhu Yuan (China Daily)
| | | | | | | | | | | |
| --- | --- | --- | --- | --- | --- | --- | --- | --- | --- | --- |
|   | | Comments() | | Print | | Mail | | Large Medium  Small | 分享按钮 | 0 |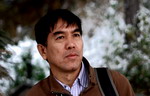 How will traditional print media forge a working relationship with news websites in the digital age? This is a question that both sides need to consider from a long-term viewpoint.
The conviction of a software developer for violating the property rights of the Beijing News for using what the newspaper had published on its iPad service reveals only a tip of the iceberg when it comes to the pirated use of print media's content by news websites. In this case, the software developer used content published by 60 papers without their knowledge. Of course, it did not pay them.
The Beijing News won the case and the intellectual property rights violator was ordered to pay 100,000 yuan in compensation, one-sixth of what the newspaper asked for. If anything, this can be considered a minor victory for the Beijing News, since it achieved more than it did in three similar suits it had lodged against violators of its intellectual property rights over the past decade.
Yet, the Beijing News is alone in the fight against the piracy of print media's content by news websites, which do not have to spend on reporters and related costs, but can simply upload what newspapers have published.
Other media outlets choose to turn a blind eye to the piracy because they know it would take a lot of time and energy to get involved in litigation and the compensation they would likely receive might not be enough to cover the costs incurred to win the case.
Considering this situation, print media and news websites must work out a way to cooperate in a manner that will benefit both.
In the long run, it will be impossible and impractical for news websites to act as a parasite on print media. With the progress that has been made in recent years to protect intellectual property rights, there will be no way for them to use the content free of charge all the time. For their part, print media outlets must rise up to protect their rights from being infringed upon by the websites, whose irresponsible and reckless use of their content threatens their existence.
As was the case in the early development of news industries in this country, the websites take it for granted that they can use whatever print media carries free and without the knowledge of the owners of the intellectual property rights. It is not necessarily the case that they were unaware of newspapers' rights. It is simply that if they can, they want to live on what print media provides without paying a penny.
That is exactly where the problem lies. An environment must be created to make it very costly for anyone to violate intellectual property rights. Then most print media organizations could afford to bring violators to court and thereafter websites would have less room to live off the work of others.
Both traditional print media and new media websites need to take a long-term view of the problem. As costly, time-consuming and troublesome as such litigation is, print media must rise up to protect their intellectual property rights from being infringed upon. The more lawsuits they lodge, the more pressure they will exert on both the culprits and the courts. Then they will be able to improve the environment for themselves and break the vicious cycle.
News websites must be made to understand that they cannot rely on content generated by print media for a living forever. For long-term development, they must find a way to cooperate with traditional print media in such a way that they can legally use their resources.
That would be a win-win solution that benefited both.
The author is a senior writer with China Daily. E-mail: zhuyuan@chinadaily.com.cn
(China Daily 09/20/2011 page8)