Current weather forecasts for New York are for a possible rainy start to the 9/11 weekend. But for those who remember the morning of September 11, 2001, inclement weather might come as a welcome antidote to flashbacks of the glorious blue skies that brightened the city on a day that was about to become one of America's darkest. Whatever the weather, the 10th anniversary of the terror attacks that killed 2,977 will be a time of US national and international reflection.
In New York, Washington and Shanksville, Pennsylvania, somber ceremonies will mark the sites where the four hijacked planes brought fiery deaths to so many.
At the World Trade Center site, there will be moments of silence to signal the times of impact of each plane: at 8:46 am, 9.03 am., 9.37 am. and 10.03 am. Additional silences will be observed at 9.59 am. and 10.28 am, when the South and North Towers fell.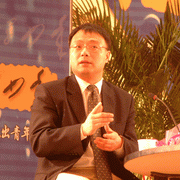 @Zhufeng, Professor of International Relations, Peking University
The way we Chinese see 9/11 reflects how we see human life and how we understand the dignity and value of it. If we can truly realize that respect for the dignity and value of human life should be the cornerstone of our social norms and values, the whole Chinese society will be spiritually elevated to a whole new level.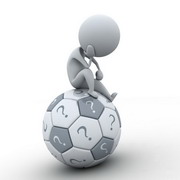 @Wendiluo, Sina Weibo user
I remember I just finished high school when the 9/11 attacks took place. Back then, my head was filled with hatred against US imperialism - brainwashed you could say, so schadenfreude ensued: the attack actually came as a relief on my "national inferiority complex". The casualties were no more than a vague number which could be barely related to my life. Innocent lives? International humanitarianism? Sorry, I wasn't taught that way. 
@Zhangjingyi, Reporter at Hong Kong-based Phoenix Television
For the 9/11 anniversary, I interviewed a man whose wife died in the plane which crashed into the Pentagon. In the past decade, he often visits the site, recalling the shared memories and thinking about the lonely future. He said, at first, he was too sad to let go, but gradually, he learned to accept the fact and to cherish what they had: 28 years being together, full of joy and vivid memories. He is grateful that she could love him for so long. No love story is perfect, why not be grateful for all that we once had?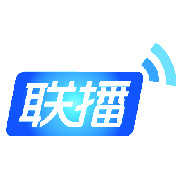 @Zhongguoweibolianbo, TV Program, China Network Television 
A New York Times columnist commented that though the US government is faced with a serious financial deficit, it plans to spend billions of dollars on the reconstruction project of Ground Zero. Another $1 billion will be poured to build a cutting edge railway station at the site. The whole expenditure is unlikely to be recouped for decades to come.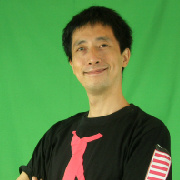 @Vgee'gao, Sina Weibo user, cyberstar
By sending 19 terrorists to hijack four American planes, Osama bin Laden spent less than $1 million on launching 9/11 attacks, while the US spent $3 trillion on the War on Terror during the past ten years. The US may have finally killed bin Laden but at what cost? Now, even the Americans are confused about the purpose of the War on Terror. After sacrifcing so many lives and so much money, what did they get?
@CCTV yingyuxinwenpindao, English News Channel, China Central Television
Since the 9/11 attacks, at least 35 thousand people have been found guilty of engaging in terrorist activities all over the world. A total of 119,044 people in 66 countries were arrested in the past ten years on terrorism-related charges, and 35,117 were convicted. In the US, 2,934 people were arrested and 2,568 convicted.

| | | |
| --- | --- | --- |
| |   |   |
Ten years after the September 11 attacks of 2001, the United States has altered the balance between freedom and security, turning an open and casual society into an ever-vigilant one.
Travelers who once breezed through airport metal detectors have become accustomed to removing shoes, belts and liquids before boarding their flights. Americans, largely isolated from the specter of terror attacks before 2001, have been forced to adapt to now-familiar subway searches, patdowns, security cameras and other erosions of their cherished civil liberties.
For many who remember the mass loss of life on that crisp, clear Tuesday morning 10 years ago, the "new normal" has served the country well.
In the 10 years since the attacks, the world has also changed immeasurably. American-led forces ousted the Taliban government in Afghanistan and ended Saddam Hussein's reign in Iraq. The ongoing wars recalibrated global geopolitics, with nations like Turkey and Pakistan taking on new strategic roles.
Ceremonies marking the 10th anniversary might resurrect some of the post-attack trauma they felt a decade ago, but for most the pain will pass quickly.