Get to know Zhouzhuang's bookstores
(chinadaily.com.cn)
Updated: 2016-12-23
Zhouzhuang, an ancient town in Kunshan, is not only a location for picturesque water views, but also home to some niche bookstores.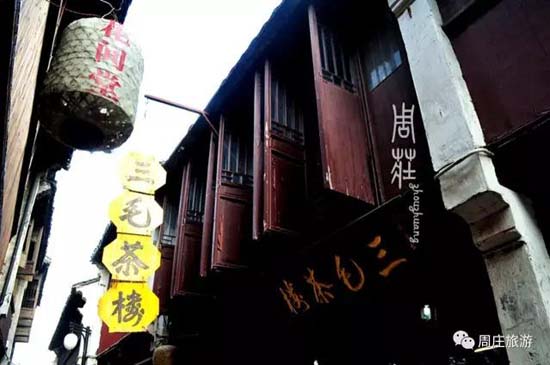 Sanmao Teahouse is hidden in a quiet corner of Zhongshi Street. [Photo from WeChat account kslydjq]
Sanmao Teahouse
Sanmao Teahouse, located on Zhongshi Street, is dedicated to San Mao (1943-1991), one of China's most famous travel writers. The teahouse was set up by local writer Zhang Qihan, who was a good friend of San Mao. You can order a pot of tea, sample some regional snacks, read a book or two, and soak up the tranquil atmosphere.
Address: No 111 Zhongshi Street (near Puqing Bridge)