The city of Kunshan, in the eastern part of Jiangsu province, is a place of culture and history, as well as a unique tourist site and vibrant business center in an advantageous setting along the Shanghai-Nanjing economic corridor.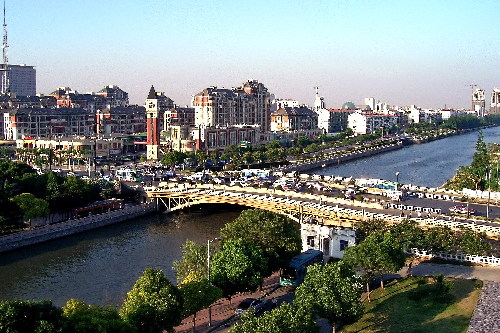 Because it is near to Shanghai, and international metropolis, and just to the west of Suzhou, which is also famous for its history and cultural, it has a very convenient transportation network, with the Shanghai-Nanjing Railway line, the Shanghai-Nanjing Highway, and Highway 312 running across it from east to west, and a network of canals for transport to the interior.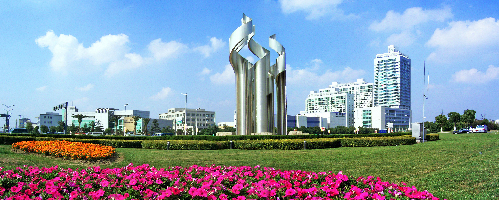 It is also the site of the Liangzhu culture, a late Neolithic jade culture (ca. 3400 - 2250 BC) whose sites have been excavated. During the Spring and Autumn Period (770 - 476 BC), it was part of the Wu State. Shoumeng, the king of Wu, used the area for hunting deer – hence the common name, "Deer City". In BC 221, the Qin State established Jianlou county here and, in BC 535 during the Southern and Northern Dynasties (AD 420 –589), the Liang State changed its name to Kunshan county. In 1989, Kunshan was upgraded to a prefecture-level city. It ws home to many famous people, such as the scholar Gu Yanwu (AD 1613 - 1682), the educator Zhu Bolu (AD 1627 - 1698), and the famous essayist Gui Youguang (AD 1507 – 1571).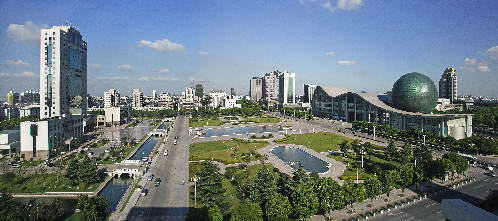 Its cultural significance can be seen in its Kunshan diao, a musical form that evolved into Kunqu opera, one of China's oldest theatrical arts. Kunshan has plenty of natural resources as well and famous local cuisine, such as Yangcheng crab, boiled duck, cured meats, green rice cakes and crispy cakes. People come from all over just to get a taste of these delicacies. Its culture and history also give Kunshan unique tourist resources, for example, Kun opera, which is known internationally. It evolved from the Kunshan melodies, and dominated Chinese theater from the 16th to 18th centuries and has been on the UNESCO heritage list since 2001.
Nearby Zhouzhuang is an old town abounding in streams and lakes and Kunshan recently established four major tourism sites there that include old "water towns", and ecological, rural vacation, and urban entertainment sites. It has improved its tourism from mere sightseeing to a sightseeing, entertainment, vacation, conference, and sports complex.