Sports delegation visits Spain and Britain
(chinadaily.com.cn)
Updated: 2017-06-23
Inner Mongolia sports delegation recently visited Spain and Britain to inspect soccer pitches, youth camps, and club management.
The delegation included Tan Jingfeng, director of Inner Mongolia Sports Bureau; Wang Haolin, president of Inner Mongolia Vocational College of Physical Education; Shi Rong'en, director of Hohhot sports bureau; and Ren Beiguang, vice-chairman of Inner Mongolia Football Management Center.
The visit was organized by Spain Football Technical College in Saluo (Complex Esportiu Tecnifutbol) and the Football Association of Wales.
The sports delegation first visited Saluo, Tarragona, in Spain's Catalonia region, where soccer players and clubs have a strong performance history in the soccer leagues.
Pere Granados Carrillo, mayor of Saluo, welcomed the delegation and accompanied them around the city. Tan discussed the current situation of the region's soccer and conveyed his strong will to cooperate with local Spanish soccer associations.
The delegation then visited a soccer training base of CE Tecnifutbol Salou, which provides systematic services and management of youth training camps, pitch rental, courses for coaches, master classes, technical assistance, and smart soccer technology.
Tan paid much attention to the technology of utilizing man-made grass to anchor natural grass during the process of paving, planting and maintenance, which can be adapted on pitches in cold areas.
Andreu Subies, president of the Football Association of Catalonia (Federació Catalana de Futbol), addressed the reception ceremony at CE Tecnifutbol Salou. He suggested that the college could dispatch soccer coaches and technicians to Inner Mongolia and that the region would benefit from their systematic training philosophy.
Inner Mongolia Sports Bureau signed a memorandum of understanding (MoU) with CE Tecnifutbol Salou committing to further collaboration.
During the inspection in Spain, the delegation also viewed the youth camp of CF Reus Deportiu (Club de Futbol Reus Deportiu, S.A.D.), the soccer academy at La Masia, the Camp Nou Stadium of FC Barcelona, Barcelona Olympic Stadium (Estadio Olímpico de Barcelona), and Santiago Bernabeu Stadium of Real Madrid.
After visiting Spain, the delegation went to Oxford, United Kingdom to conduct soccer-related inspections and negotiations. Officials from both sides reached agreements on the construction of youth soccer camps, friendly matches, coach training, exchanging players and technical assistance.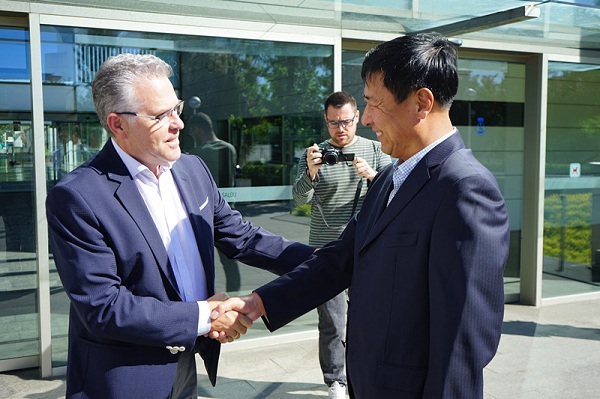 Pere Granados Carrillo (L), mayor of Saluo, shakes hands with Tan Jingfeng, director of Inner Mongolia Sports Bureau. [Photo/nmgsports.gov.cn]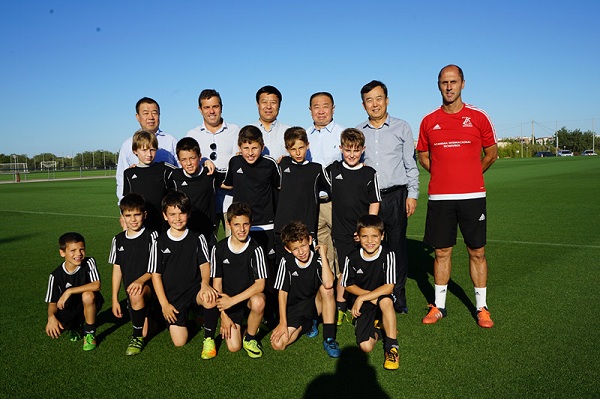 Officials from Inner Mongolia pose with young soccer players at CE Tecnifutbol Salou. [Photo/nmgsports.gov.cn]