Two Chinese geoparks enter UNESCO's Global Geoparks Network
(CGTN)
Updated: 2017-05-07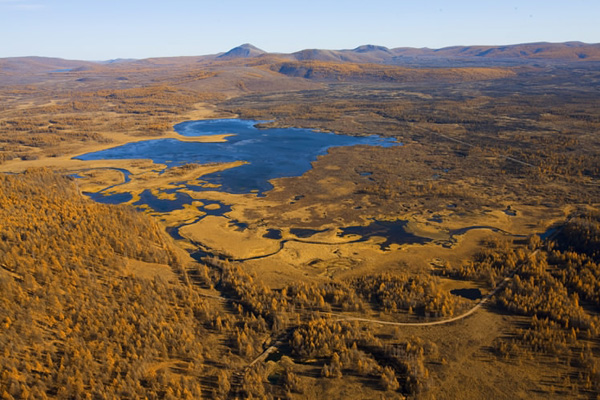 Dujuan Lake, a typical volcanic dammed lake in Arxan National Geopark in Inner Mongolia. [Photo provided to CGTN]
Two Chinese geological parks were approved on Friday to enter the Global Geoparks Network established by the United Nations Educational, Scientific and Cultural Organization (UNESCO).
The two parks, Arxan National Geopark and Koktokay National Geopark, are located respectively in northwest China's Inner Mongolia autonomous region and Xinjiang Uygur autonomous region.
Arxan National Geopark in the Inner Mongolia autonomous region is characterized by its landscape of volcanoes and hot springs and a large variety of lava formations, such as rocks and volcanic crater lakes.
Koktokay National Geopark is located in the Altay Mountains of the Xinjiang Uygur autonomous region. It has a large area of mining pits, with deposits of over 80 kinds of minerals. The park is also well-known for the granite landscapes and an earthquake fault zone.
A total of eight geoparks were approved to enter the network on Friday, with the others scattered in Spain, France, Iran, Mexico and South Korea. The new approval raises the total number in the list to 127.