Hohhot pupils celebrate World Book Day
(chinadaily.com.cn)
Updated: 2017-04-24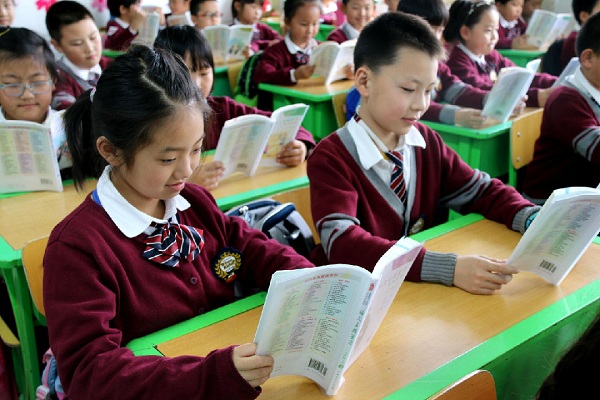 Young pupils from Daxuelu Primary School read in a classroom in Hohhot on April 23. [Photo/nmgnews.com.cn]
The 21st World Book and Copyright Day was marked on April 23, and journalists from Inner Mongolia Daily went to primary schools in Hohhot to promote reading activities for young pupils.
World Book and Copyright Day is used as an opportunity to highlight the power of books to promote a vision of knowledge that is inclusive, pluralistic, equitable, open and participatory for all citizens.
Local schools have recommended novels according to students' grades, including Chinese classics and modern fiction.
Reading regularly is an excellent habit to develop, not just to boost academic achievement but also to broaden one's horizons, claimed a school teacher.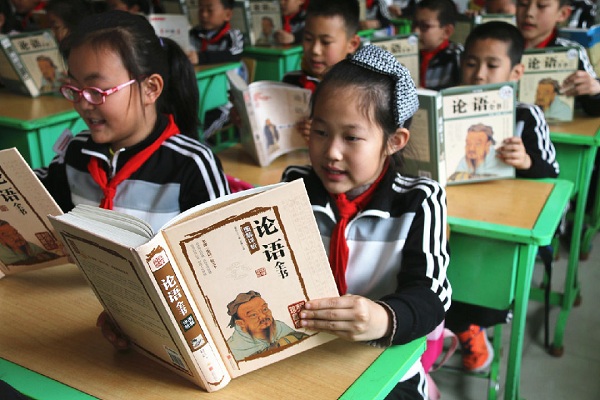 Students read The Analects of Confucius in a classroom in Hohhot on April 23. [Photo/nmgnews.com.cn]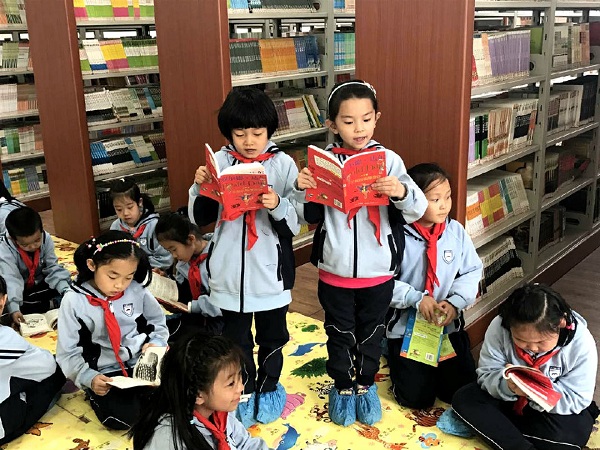 Students read books in a school library in Hohhot on April 23. [Photo/nmgnews.com.cn]