Inner Mongolia receives financing of $75b in 2016
(chinadaily.com.cn)
Updated: 2017-03-29
Inner Mongolia made progress promoting the construction of large regional projects in 2016, earning financing and investments in total of 517 billion yuan ($75 billion).
A financial conference was convened in Hohhot on March 27 to discuss the achievements of 2016 and the future outlook of project financing for cloud computing, wind energy, livestock grazing and organic meat.
The region succeeded in introducing 498 projects to national financial institutes, signing over a thousand cooperative contracts and reaching regional targets, according to Yu Xuezhong, deputy director of the region's finance office.
Inner Mongolia currently faces a new-round of financing tasks, demanding high efficiency and practical implementation, added Yu.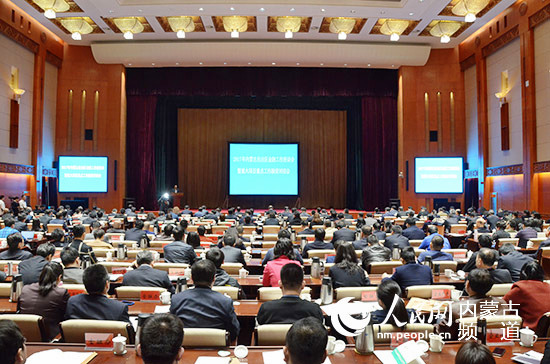 A financial conference focusing on the region's project financing is held in Hohhot on March 27. [Photo/people.cn]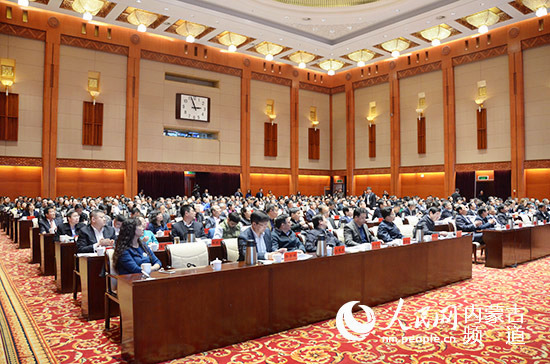 Officials and entrepreneurs attend the financial conference held in Hohhot on March 27. [Photo/people.cn]