Inner Mongolian artists perform in Houston
(China Daily USA)
Updated: 2017-02-17
Mongolian Bowl Dance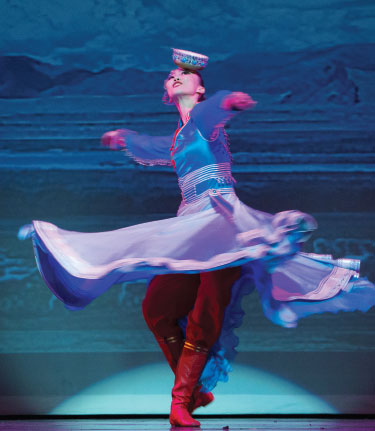 Dancer Hasiaodeng performs a Mongolian bowl dance on Thursday night in Houston. She is one of the performing artists from Inner Mongolia that brought a repertoire of ethnic programs to Houston to celebrate the Chinese New Year.
Art of Contortion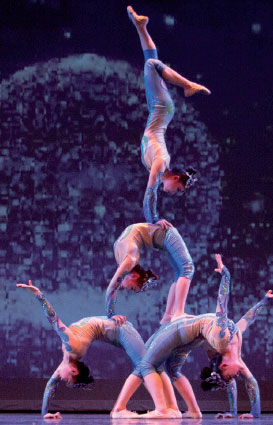 Contortionists wows the audience.
Taking wing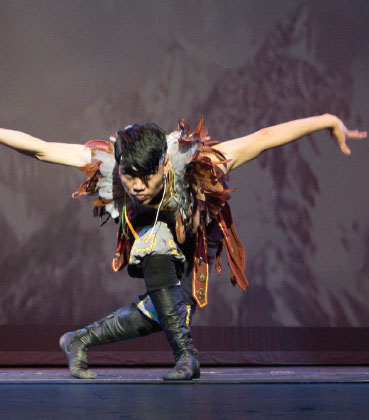 Dancer Bayindalai performs his awarding winning dance Legend of the Eagle.
One of a kind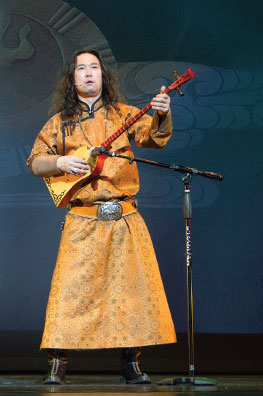 Baoyinchaoketu sings Four Seasons on the Grassland using Khoomei, a unique throat singing technique. Photos By May Zhou / China Daily
Job well done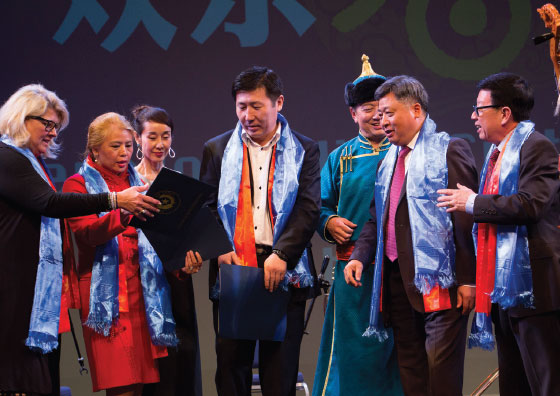 China's Consul General Li Qiangmin (second from right) joins Mongolian art group's Wulijitu and Dalai (third and frouth from right), representatives of elected officials and local organizers, on stage to celebrate the success of the performance.
(China Daily USA 02/17/2017 page14)