Erenhot-Rotterdam rail freight service opens
By Zhao Xiao (chinadaily.com.cn)
Updated: 2016-12-01
On Nov 28, a train departed Erenhot railway station toward Rotterdam in the Netherlands, marking the opening of a brand new route along the Belt and Road trade route.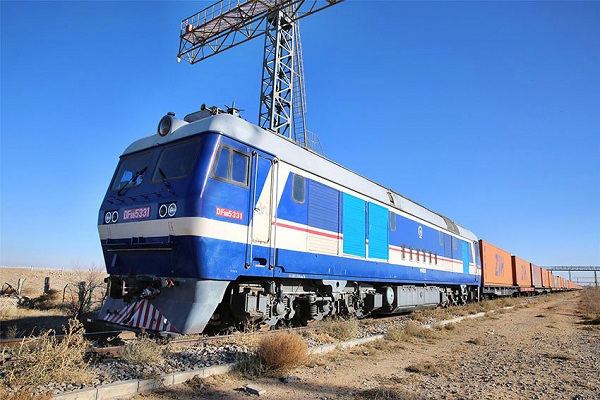 The train departs from Erenhot, Inner Mongolia autonomous region, bound for Rotterdam inthe Netherlands on Nov 28. [Photo/people.cn]
As one of the China-Europe rail routes, the Erenhot-Rotterdam railway takes around twelve days, saving over thirty days compared to shipping via water.
The debut train was loaded with 200 tons of linseeds expeller (also known as flaxseeds cake) and its by-products produced by a local company in Erenhot. However, all the raw materials of the linseeds expeller were exported from Mongolia and Russia.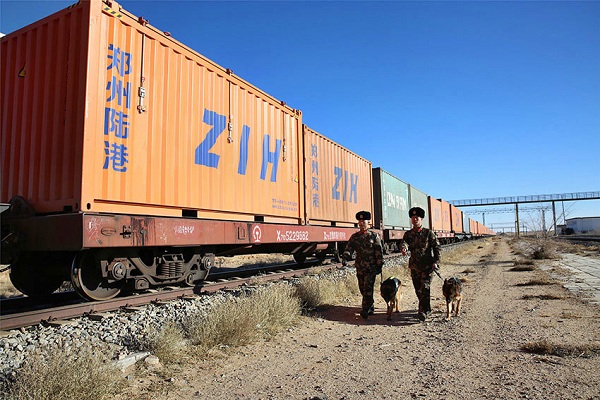 Two soldiers from Erenhot frontier inspection station walk with their dogs to check the Erenhot-Rotterdam train before it departs on Nov 28. [Photo/people.cn]
By the end of November, the number of China-Europe entry-exit trains passing through the port cities of Inner Mongolia reached over 1,000. To speed the entry-exit checks, the Erenhot frontier inspection station and the Erenhot railway station have arranged special posts and officers to provide 24-hour entry-exit services, guaranteeing constant inspection services for trains traveling to and from Europe.
On Oct 17, the National Development and Reform Commission announced a development project (2016-2020) — the Construction of China-Europe Railways, in which Erenhot was mentioned as a main hub city along the rail route.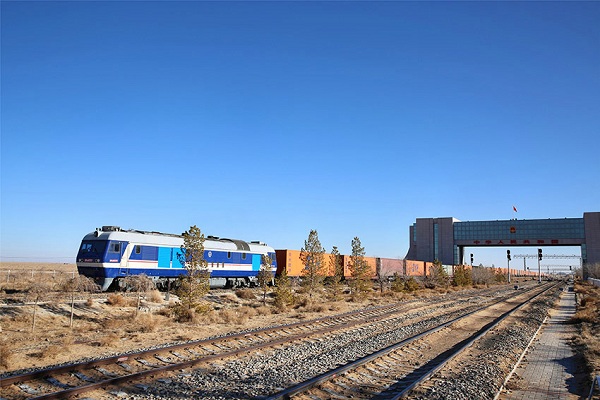 The first Erenhot-Rotterdam train passes through the Erenhot entry-exit gate on Nov 28, marking the start of a brand new route to Europe. [Photo/people.cn]