Wind turbines power-up Ulanqab
By Zhao Xiao (chinadaily.com.cn)
Updated: 2016-09-01
The total power generated by wind turbines has reached 5.2 million kilowatts in Ulanqab, North China's Inner Mongolia autonomous region.
During 2015, their capacity had already hit 9.09 billion kilowatt-hours, thanks to the windy weather conditions in the grassland areas.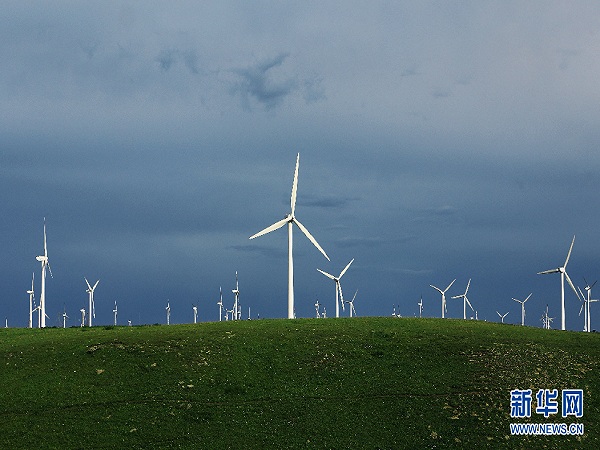 Wind turbines at the Phaeton Shearer grasslands, Ulanqab, Inner Mongolia autonomous region, on Aug 29. [Photo/Xinhua]
With ample natural resources, Ulanqab has exploited wind energy for years. The wind farm occupies 6,828 square kilometers, a third of the region's total area that is currently occupied by wind farms.
As a nationwide front-runner for generating wind power, Ulanqab is known as "the wind city". The wind turbines on the grassland not only produce clean energy, but are also an interesting feature for local residents.
Sponsored by the Ulanqab government and Xinhua News Agency, the 2016 China Innovation Exposition will take place at Ulanqab, Inner Mongolia, from Sept 25 to 27.
Some high-tech products, advanced applications, and environmentally friendly projects, will be presented at the expo, to inspire young people to start their own business or become involved in developing new technologies.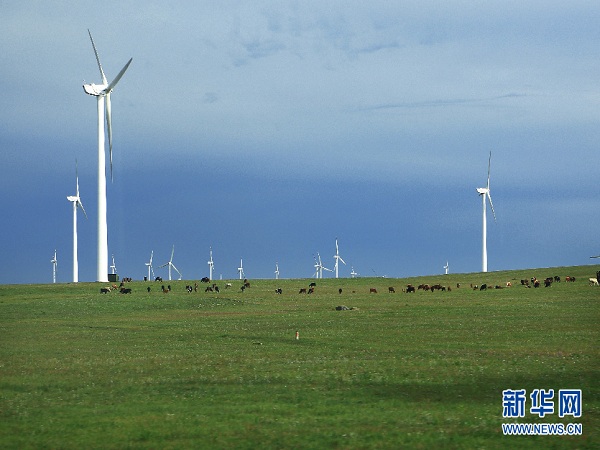 Wind turbines at the Phaeton Shearer grasslands, Ulanqab, Inner Mongolia autonomous region, on Aug 29. [Photo/Xinhua]