Inner Mongolia to build China-Russia-Mongolia economic belt
By Zhao Xiao (chinadaily.com.cn)
Updated: 2016-08-31
In recent years, Inner Mongolia autonomous region has devoted itself to the import-export trade with Russia and Mongolia, which accounts for 46.7 percent of total regional external trade.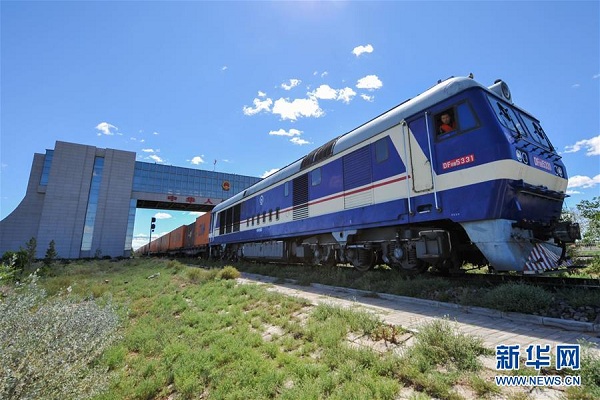 A train pulling across the border at Erenhot is bound for Europe, on Aug 27. [Photo/Xinhua]
In 2000, total trade with Russia and Mongolia was $975 million, while last year the amount reached $5.96 billion, with a 12.8 percent annual increase, on average.
In the first half of 2016, the volume of goods shipped through the border city of Manchuria hit 14.29 million tons, year-on-year growth of 1.2 percent.
Among the freight trains crossing China and Europe, Erenhot was the destination for 49 trains with 2,208 containers full of goods from January to July this year, with a gross weight of 23,000 tons. This represented growth of 201 percent compared to the same period last year.
As for exports, Erenhot exported goods on 24 trains using 1,048 containers, weighing a total of 13,000 tons, a sharp increase of 365 percent.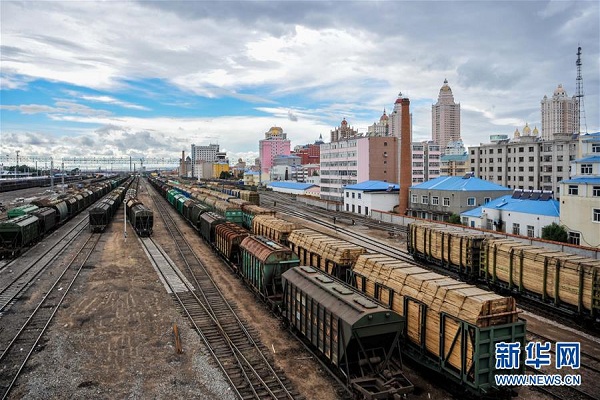 Trains loaded with wood from Russia pull into the Manchuria Railway Station, on Aug 20. [Photo/Xinhua]
With the implementation of the opening-up strategy along with large numbers of foreign businesses coming to the area, the imports and exports of Inner Mongolia have been transformed from simple deals made often through bartering, into complex trading, involving financial products, processing, tourism, duty-free shopping, high-tech products, and many other things.
Manchuria and Erenhot have become the economic centers for cross-border commerce, particular with Russia and Mongolia.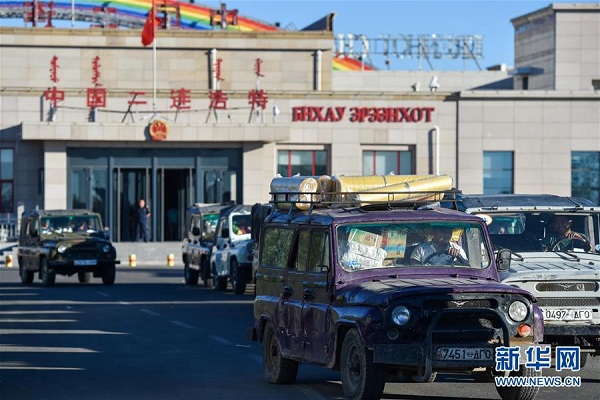 Mongolian merchants carrying goods queue up at the entry-exit office in Erenhot, on Aug 27. [Photo/Xinhua]