Lantern Festival is just around the corner in North China
(chinadaily.com.cn)
Updated: 2016-02-18
China's traditional festival Lantern Festival, on the 15th day of the 1st lunar month, which falls on Feb 22nd this year, has the city of Baotou in Inner Mongolia autonomous region preparing some cultural offerings and activities for the locals.
For example, its Qingshan district will hold a Baotou Lantern Festival in the square near the government office building on Feb 21, and there will be a lantern display during Feb 21-23, while the district library will organize some riddle guessing, movie, festival couplets, and paper-cutting activities.
Other districts are organizing similar events to bring happiness and good will to the people.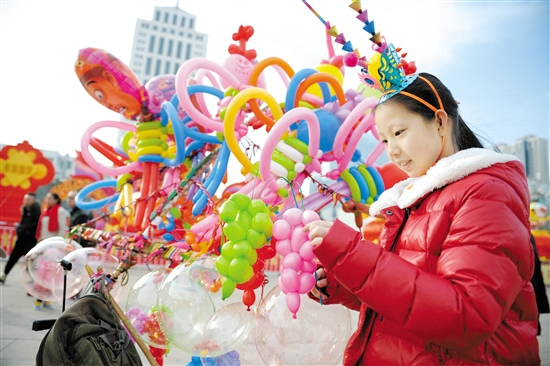 Having fun in a square in Baotou, decorated with festive lanterns for both the Spring Festival and Lantern Festival. [Photo/Baotou Daily]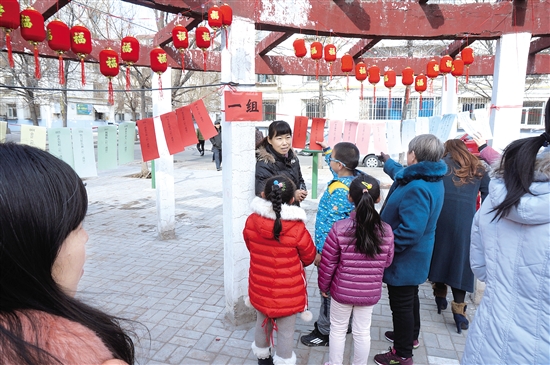 Guessing the meaning of riddles on lanterns in the Qingshan district of Baotou as part of a celebration leading up to the Lantern Festival. [Photo/Baotou Daily]