Qiannian Qingcheng a hit in Hohhot
By Liu Yufen (chinadaily.com.cn)
Updated: 2014-12-02
Qiannian Qingcheng (A Thousand-Year Hohhot), a TV series that made its debut on Aug 30 on Hohhot Broadcasting and Television's News Channel, is now a hit in the capital of Inner Mongolia, Hohhot.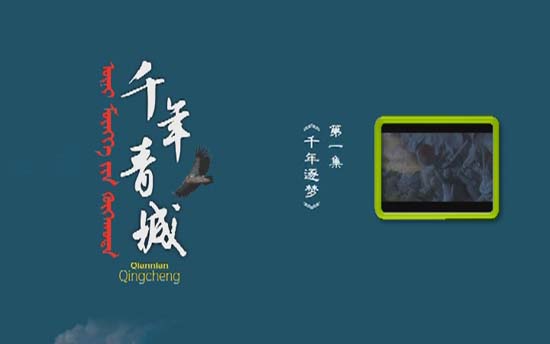 The opening of the first episode of Qiannian Qingcheng. [Photo provided to chinadaily.com.cn]
Xia Jun, a domestic well-known cultural documentary director, media expert and TV producer, directed this TV series featuring Hohhot's history.
"The entangled and complementary relationship between farming civilization and nomadic civilization is an eternal theme in China's history. Hohhot lies on the strategic intersection of the two civilizations. Therefore, it is destined to be a significant stage for China's history," said by Xia Jun on the official weibo of hhhtnews.com.cn, a news website hosted by Hohhot Daily.
This TV series consisted of three episodes and became a hot topic among local residents.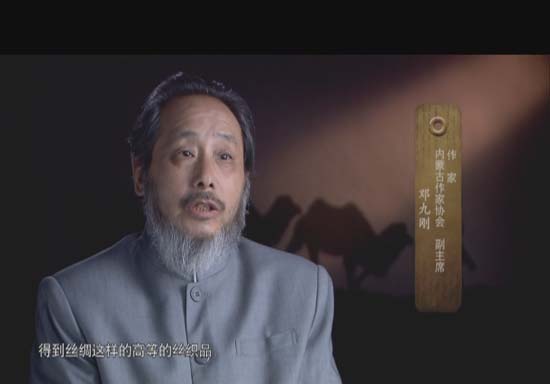 A screenshot of Qiannian Qingcheng [Photo provided to chinadaily.com.cn]
"I just watched Qiannian Qingcheng. It's amazing! It is a master work with clear historical veins and rich culture. Thanks for such a cultural feast. I will ask my students to watch, for it is a potted history," a resident wrote on WeChat at 9:30 pm on Aug 30, immediately after the end of Qiannian Qingcheng's first episode.
In a bank in Hohhot, Wang Qin, an office who majoring in history while in university, praised the TV series as a concentration and sublimation of Hohhot, a city with long-lasting history and splendid culture.
Qiannian Qingcheng has won popularity among netizens as well. Well-known microbloggers, writers and photographers have posted their comments on this TV series on weibo.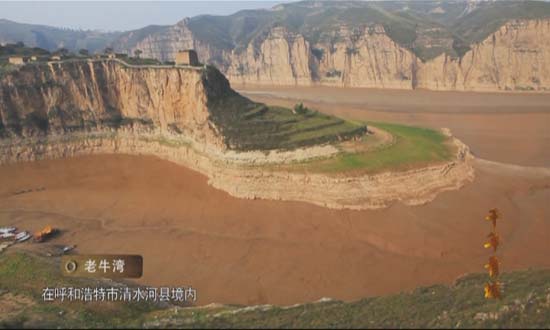 A screenshot of Qiannian Qingcheng [Photo provided to chinadaily.com.cn]
"Though a short episode, it has taken me through a thousand years. I have received an in-depth understanding of my hometown Hohhot, though I traveled far away from it. Maybe I should study this city now," said Jiang Yuhan on a weibo after watching Qiannian Qingcheng.
It was said that not many young people are interested in history at present, but the show was a success. A trend to trace local history surged among young people in Hohhot after the debut of Qiannian Qingcheng.
Miss Wei is a journalist working in Hohhot. "After the three episodes, I think we should explore more of Hohhot's history, and get a better knowledge of Hohhot's connotation as a historic and cultural city," Wei said.
Wei is just one of the young people who were moved by the TV series. A lot of young locals have subscribed to related readings through WeChat. Topics such as "Qiannian Qingcheng" and "Qingcheng's history" have become hot words.
Edited by Michael Thai