Museum teaches students Yellow River water conservancy culture
By Liu Yufen (chinadaily.com.cn)
Updated: 2014-06-20
The Inner Mongolia Yellow River Water Conservancy Culture Museum was selected as a national base for primary and secondary student water conservation education.
Located in the city of Bayan Nur, North China's Inner Mongolia autonomous region, the water conservancy culture museum has a collection of over 1,700 historical relics in addition to 120 volumes of ancient books and documents. Among them, a document on the history of the irrigated area of the Hetao-a region in the upper reaches of the Yellow River in Northwest China is one of most ancient documents in the research of irrigated areas in the world. It is a treasure of the museum.
The museum is sponsored by the Bayan Nur municipality with an investment of nearly 100 million yuan ($16.01 million). Since its official opening on Nov 18, 2013, it has received about 2,000 visitors per day.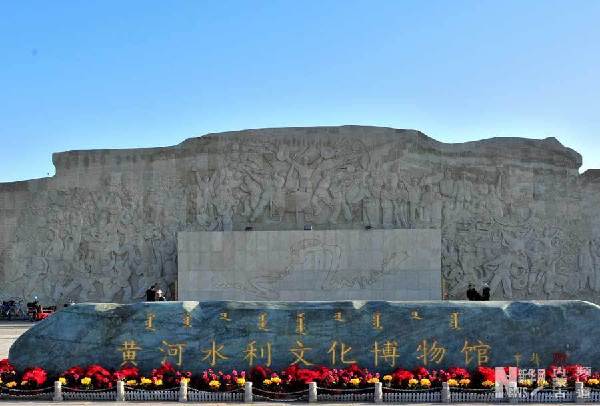 Inner Mongolia Yellow River Water Conservancy Culture Museum