Monsod Drought-Resistance
(en.nmg.gov.cn)
Updated: 2013-12-17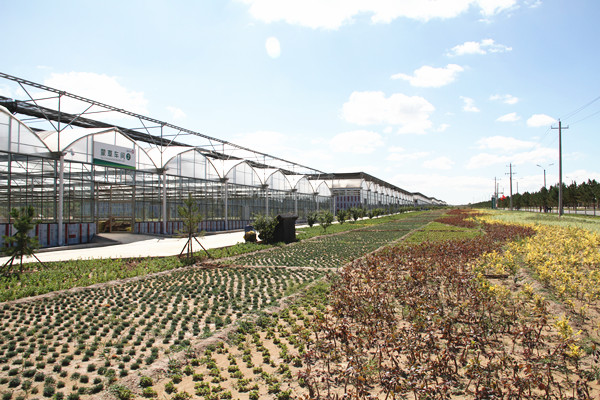 The Inner Mongolia Hotision and Monsod Drought-resistance Greening Co is a national A-level landscaping company. [Photos provided to en.nmg.gov.cn]
The Inner Mongolia Hotision and Monsod Drought-resistance Greening Co, founded in 2001 and listed on the Shenzhen Stock Exchange in September 2012, is a national A-level landscaping company.
Its business primarily concerns water-saving plant R&D, flower cultivation, urban landscaping and engineering, and biological landscape development. After 10 years of work, it has gone from a limited landscape-engineering company to an industry leader.
It has a wholly-owned subsidiary, two holding companies, and a research institute and has handled projects for the city of Hohhot and the Inner Mongolia region and in other parts of the country, with an entire development chain from research and seedling cultivation, to sales and planting, to design and construction work.
It is also a pioneer in drought-resistance and greening, as a conservation-oriented service provider whose goal is to put an end to water-waste in landscaping and has had some remarkable results in urban landscaping, wind resistance, sand maintenance, saline-alkali soil reclamation, mine protection, river control, and vegetation recovery.